Albufeira, Portugal, is one of the most notable cities to visit in the Algarve region, a lovely, modern place, yet full of traditions and typical conducts. There are quite a few things to do in Albufeira, and the most difficult task will probably be deciding which thing to do first. The far-reaching, white-sand beaches in Albufeira will leave you speechless, with their ochre cliffs and golden sunsets.
Do not miss the chance to go on a
boat trip
, to watch the dolphins and explore the stunning
caves and grottos
, as well as the secluded beaches in Albufeira that make part of the Algarve's beautiful coastline and are only reachable by boat.
There are, however, plenty more things to do in Albufeira, especially if you are willing to explore the outskirts and surroundings of Albufeira and the Algarve region. Visit the Parque Aventura or perhaps the Zoomarine and get in touch with nature and wildlife whilst catching a glimpse of what it has to be done in terms of conservation and environmental sustainability.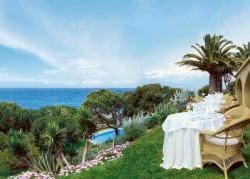 Take a break and meander through the old town cobblestone streets until you find one of the many amazing, family-friendly restaurants in Albufeira.
From traditionally-cooked dishes to international-inspired cuisine with Portuguese food hints, restaurants in Albufeira will make you want to come back in no time.
Cabana Fresca or Tasquinha do Rossio are both lovely choices to have a wonderful meal with your family or your better half. If, however, you intend to try out something more refined and top-notch, Vila Joya Restaurant is certainly the place to go, but make sure you book a table beforehand.
And if you are wondering what could possibly feel like experiencing the nightlife in Albufeira, you are definitely in for a treat. The nightlife in Albufeira is probably one of the most fun, crazy, and long-lasting nights out you will ever get to take advantage of in the Algarve region, maybe even Portugal.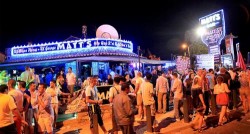 Bustling bars, restaurants, and shops are open all night until 4 AM and can certainly guarantee a great night out in the Albufeira Strip. If, however, you are not in the mood for partying this
much, the old town and the summer entertainment provided are always a great choice to get to know the town and its locals.
Read More...