Eating in Albufeira is always an adventurous endeavour as there are a number of different restaurants scattered through the city — and sometimes extremely close together — that will make you wonder where you should go and what you should eat.
Among the sign-covered buildings across the strip or the hidden gems in other villages away from the old town, one can find some of the best restaurants in Albufeira, from traditional gastronomic delights to international cuisine-inspired dishes from the Algarve region and other parts of Portugal.
Fish is most definitely a must-try at a lot of restaurants in Albufeira, although there are a few places which most delicious highlight is the steak. This is certainly the case of O Manjar Restaurant, one of those restaurants in Albufeira you would never guess hold the best steak in town due to its uncanny location.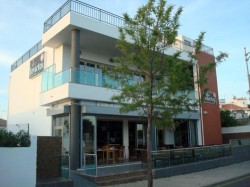 OS Arcos restaurant is unquestionably another favourite amidst locals and visitors in search of a nice, quiet restaurant in Albufeira serving traditional food and regional wines. Fish is their temptation of choice, although meat can be a delicious treat as well. The welcoming, loving owners complete the scenery and contribute the most for the popularity of this establishment.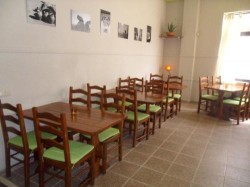 When it comes to eating in Albufeira, one should not pass the opportunity to try O Marinheiro Restaurant and its charming venue in the village of Sesmarias. If you own a car and are willing to drive to find the perfect meal, drive off to this lovely village and meet Monika and Joaquim Coelho, owners and founders. Their approach to Portuguese typical dishes is more refined and international cuisine-inspired and their wine stock will make you come for more one second time.
Invictus Restaurant is oftentimes depicted as one of the best restaurants in Albufeira and there is only one way to find out. The modern look & feel makes every visitor feel at home in no time while sipping on a pre-dinner colourful cocktail. Besides being value for money, Invictus Restaurant shows a proud menu that includes great steak and desserts.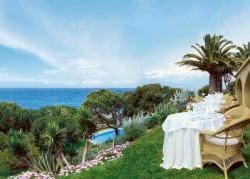 If you are looking for a nice dinner on a terrace overlooking the ocean whilst observing passers-by, Cabana Fresca Restaurant is a charming option. Located right in the heart of the old town, this is one of the most exciting restaurants in Albufeira and always busy during summertime, so make sure you book a table beforehand.
Tasquinha do Rossio is the perfect place for grilled fish lovers. This cosy and restaurant in Albufeira has a great atmosphere and the best grilled sea breams and sea bass you can find in the city, perhaps Algarve, and you can even get the chance of eating outdoors and watch the world go by.
The true premium gastronomic experience could not be complete without a visit to the Vila Joya Restaurant, the epicurean rendezvous of Vila Joya Resort Hotel located in Gale Beach. Ran by Austrian chef Dieter Koschina, the kitchen at Vila Joya Restaurant brings you flavours you have never even heard of, all of them made with what the region gives out best: fish and seafood.
The choice is plentiful, so you just need to bring your curiosity and a little bit of hunger, of course, so you can experiment everything Albufeira has to offer.
Read More...