Albufeira, one of the most popular holiday destinations in sunny Algarve, Portugal, visited by travellers coming from all over the world in search of far-reaching, white-sand beaches, an exciting nightlife and some of the best golf courses in the globe.
There is nothing better than take advantage of all this after spending a night at elegant, sophisticated, and premium hotels in Albufeira, which add up to the quality of the vacation and lets you rest in ways you have never experienced before.
Accommodation in Albufeira is well assorted and able to meet every visitor's needs and budget parameters, though the main attraction falls undoubtedly upon the resort-like hotel offering every amenity imaginable for the modern traveller.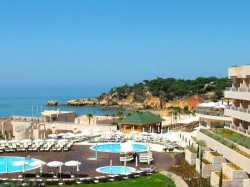 The Alfagar Resort, for instance, sits beautifully above the ocean and on a range of breathtaking cliffs, offering one of the best views in Albufeira, perhaps even Algarve. This 11-hectare private resort encrusted into the Santa Eulalia Beach will definitely bring tranquillity and relaxation to your holiday.
Not far away, it is hard to miss the Grande Real Santa Eulalia Resort & Hotel, a five-star luxury hotel in Albufeira set on a privileged location above the Atlantic Ocean and adjacent to the Santa Eulalia Beach as well. The number of different facilities and services will certainly provide you and your family with what you need to enjoy your vacation without a care in the world.
As you will find across most of the Algarve region, there are a lot of traditional, white-washed buildings offering lovely scenarios, and the Oura-View Beach Club is one of them.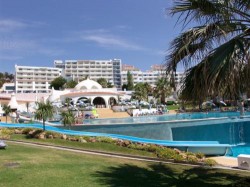 This three-star quality accommodation leaves no room for worries or concerns of your daily life outside Albufeira and they are ready to prove it with their 184 self-catering apartments decorated as a beach house should be: white, blue and a lot of sea-related details.
If you are thinking of visiting Albufeira with your better-half for a few days of alone time, Vila Gale Praia Hotel is definitely the perfect place to stay. Couples seeking sophistication and tranquillity together in this four-star accommodation will be pampered beyond their dreams.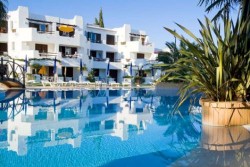 Golf lovers often seek Albufeira, in southern central Algarve, to indulge in their favourite outdoor activity, and they could not choose better.
The Balaia Golf Village is a five-star resort with everything you could ask for and their Golf Academy proves exactly that.
Whatever taste or budget you may have, there will certainly be a place in Albufeira that will satisfy your wishes and fulfil your holiday dreams. Stay with us and discover more about Albufeira accommodation.
Read More...