Planning a trip to somewhere unknown — or even somewhere you have been many times — is often tricky and confusing, because you are given a lot of different information and details you are not aware of and do not know if they are accurate or not.
One of the best ways to even begin thinking of making a trip is to study the map of the region as thoroughly as one can, in order to get acquainted with all the villages, roads, hidden places, and what not.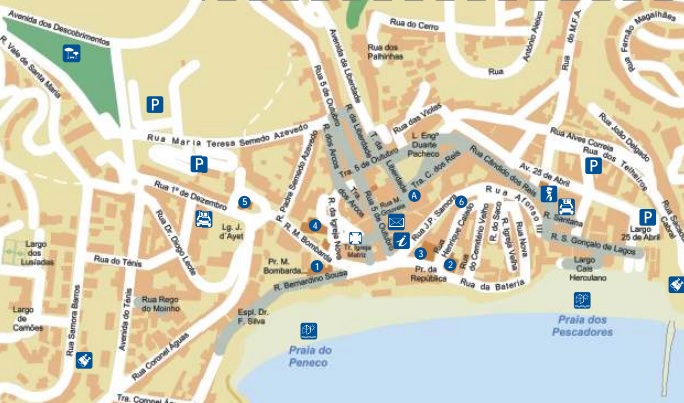 (This map is provided by the local tourism office and it is available for download from their website. Just click on the image above.)
This way, you can easily research all the places you have been hearing about and know where they are, therefore making your life easier when you arrive at the destination in question.
Before arriving in Albufeira, one of the most popular cities in Algarve, Portugal, it is essential you get to know the map and also carry it around with you at all times. Below you can find a detailed map of Albufeira, including all major tourist sites and attractions, as well as other treasures only locals know about.
This map of Albufeira will certainly be a precious ally helping you find your way around the narrow cobbled streets of the old town, for instance.