In Albufeira, a marvellous and very popular destination in the Algarve, the southern region of Portugal, the possibilities of entertainment are endless as well as the countless options for souvenirs of such a lovely place.
In a town with a vast historical background, handicraft is one of the many ways of showing the Algarve's cultural heritage to visitors. With this secular activity, it is possible to share what has been created from generation to generation until the present day, which comes to show what people did and made to build and glorify their own identity and the identity of an entire city, even region.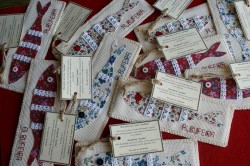 Miniature wagons, wooden boats, regional sweets, sandstone figures, and lace and embroidery works are just a few amongst the rich handicraft presence in the Algarve, particularly in Albufeira, and that can be found in several places around town.
In addition to the so-called traditional handicraft — is not all handicraft works a mirror of tradition? —, one may also find innovative and original touches in objects of yesterday made with raw materials and modern techniques from today. There are a number of different people dedicating their lives to handicraft who pair up contemporaneity with the art they can create with their hands.
The Craftsman of Sea Stones
Joaquim Pargana lives in the Olhos de Agua parish of Albufeira and has been dedicating his life to the art of sculpting stones he finds in the ocean into creative decorative objects. He has been doing this for 15 years now and so far he got fishes, dolphins, sea horses, tortoises, crabs, mermaids, mythological creatures, and birds, amongst many others.
He started his art career by painting, then sculpting clay, and sculpting sea stones came much later, although it has been a while now, and important people in Portugal like former presidents Jorge Sampaio and Mario Soares, have commissioned him his famous objects.
He usually exhibits his work in a number of fairs, handicraft events, and so on, but there's nothing like his home and his own store, where you can buy any objects you like, which is located at Beco da Ladeira, Store 9, Olhos de Agua.
Painting on Schist
Carlos Mateus was born in Ourique, in the heart of the Serra do Caldeirao where one can find lots and lots of schist stone, which is actually the basis for this craftsman. When he moved to Albufeira, he started painting the lovely landscapes and waterscapes of the Algarve in the schist plates with acrylic paints.
He painted china porcelain for 18 years and now dedicates himself to this craft every day of every week. He can be reached by email (carlosmateus_1968@hotmail.com) or phone (+351 964 732 085) for everyone wanting to purchase one of his painted schist plates.
The Sea as Inspiration
The majority of craftsmen in Albufeira get inspiration from a very unique yet common thing in Albufeira: the sea. This is definitely the main thing getting people creating something, and one of the most depicted objects is, of course, the boats used by fishermen on their daily hard work.
Miniature boats are built and painted almost in the entire town by former fishermen and crafty people who enjoy making them in their spare time and giving them to friends. It is quite possible, however, any visitor can find a few of them scattered around typical and traditional stores, such as Abracadabra (Rua 5 de Outubro) or Jose Manuel Cabrita's (a local craftsman) own place at Rua de Santana, 15-A.
Typical Portuguese Products
Pinhal Mar is a store filled with goodies you will hardly forget or be able to refuse. Located at Praceta do Pinhal, in Falesia Beach, Pinhal Mar sells and shows off what the Algarve region has to offer and other regions in Portugal as well.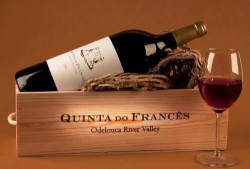 Wine, olive oil, jams, decorative objects, tuna fish, honey, cookies, sweets, dry nuts, and many, many other wonderful — and delicious — gifts can be found at Pinhal Mar, accounting for lovely souvenirs one can take back home.
The arts & crafts scene in the Algarve, and especially in Albufeira, is not what it used to be, of course, but one can say is still up and running.
You can actually find the list of craftsmen around Albufeira, a list provided by the Albufeira city hall as a tribute and a sign of respect for the many, many artisans that keep tradition and culture alive, and so that it becomes easy to find a specific craftsman with a specific talent amongst the vast number of people in Albufeira dedicating their lives to these arts.