Wandering through the streets of Porto, Portugal, is like walking through a living, breathing architectural museum. At every turn, the senses are struck by yet another gleaming cathedral spire, a Gothic tower or modern glass construction.
This is a city with one foot in the past and another firmly standing on a forward-looking future, making it a prime destination for any visitor with an interest in Portugal's rich historical and burgeoning cultural scene.
Take the time to explore the tightly woven streets of Porto's old town, a designated UNESCO World Heritage site in which some of the city's most attractive and important buildings are clustered. Start at the Clerigos Tower, the imposing tower with its 240-stepped spiral staircase leading to some of the most beautiful, sweeping views overviewing the Porto skyline and down to the banks of the Douro beyond.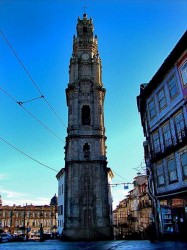 The city's importance within the Catholic Church and the monarchy is undisputed. The Se Cathedral of Porto witnessed the births, marriages and deaths of some of Portugal's most notable royalty, while the Church of Sao Francisco, as well as the lesser known but no less striking Church of Santa Clara, are home to some of the most exquisite baroque architecture and design in the country, and indeed in Europe.
For a taste of bourgeoisie 19th-century Porto, visit the Romantic Museum of Quinta da Macieirinha or look in at the delightful Lello Bookshop, which whisks you back through 100 years of books and the printing trade. Other museums to include in your itinerary are the Serralves Museum and Gardens, dedicated to contemporary art, and the Soares dos Reis Museum, which focuses on art and culture prior to the 1960s.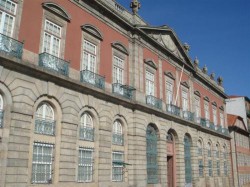 Out and about in Porto, don't miss the opportunity to while away an hour or two wandering along the Cais da Ribeira, the delightful riverside walkway along the banks of the Douro, with its myriad of bars and restaurants in which to enjoy a relaxing lunch in the sun or spend a balmy evening under the stars.
Take a walk over the pedestrian footbridge to explore the Port wine cellars in Gaia and indulge in a tasting of this delicious local nectar. Cellar tours run daily at each of the cellars, or "caves", and cost as little as €3, depending on the number of ports you wish to try.
For spectacular views of the city, take the Funicular dos Guindais up or down the hill, and be sure to look in at the Sao Bento Train Station with its 20.000 Portuguese traditional tiles. Other highlights include the Palacio da Bolsa, the Casa da Musica and Porto's impressive park lands, the gardens of the Palacio de Cristal and the huge Parque da Cidade, which stretches from the heart of the city all the way to the shores of the Atlantic Ocean in the west.