Portugal is a country of many contrasts ― temperate and Mediterranean, mountainous and manicured, urban and rural. And while the city of Porto offers many attractions to occupy and entertain its many visitors, it is those who find the time to explore the surrounding area who return home with the most satisfying and diverse memories of their visit.
Northern Portugal is rich in flora and fauna, a patchwork of mountains, plateaux, valleys, woodland, rivers and greenery, and each of these landscapes can be found in the Montesinho Natural Park in the Tras-Os Montes region, outside Porto.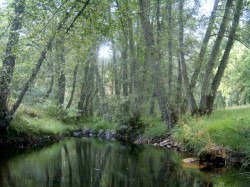 The Douro valley runs through the southern end of the Montesinho Natural Park. Designated a UNESCO World Heritage site for its natural beauty and preservation of rural traditions, this is the perfect spot to explore the many wine-growing estates and even try your hand at a spot of grape crushing during the harvest month of September.
The park is home to a wide variety of flora and fauna, as you would expect from one of Portugal's largest areas of protected landscapes. Bird watchers will be fascinated by the 150 species of bird that populate the area, including the golden eagle and many other birds of prey. If you prefer your wildlife on four legs, look out for a variety of wild cats on your travels.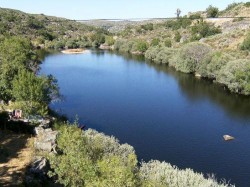 The area can be explored on foot, by bicycle or by car, depending on how much ground you wish to cover and, of course, how much energy you have to spare. Dedicated cyclists may wish to travel with their own kit, but it is possible to hire bikes through your hotel accommodation or at specialised adventure shops.
Travellers can choose simply to set off with a map and a rough idea of where they wish to go, or join an organised tour for some company and a different perspective on the region. There are a number of adventure tour operators active in the region, offering a range of activities from hiking and climbing to abseiling and parascending. How far you push yourself is entirely up to you.
The villages of Montesinho, Rio de Onor and Guadramil are well worth exploring, peaceful settlements that are at one with nature and offer breathtaking sights and aromas of the surrounding hills. Keen cyclists will enjoy exploring around the area of the Coa River, where hundreds of rock carvings can be found dotted along a stretch of many kilometres. The Coa River and the surrounding valley are one of the most important Palaeolithic rock art sites and are well worth the trip for anyone with more than a passing interest.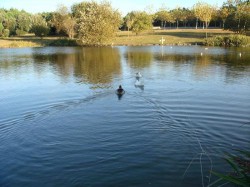 The healing spa waters of Chaves make an interesting excursion, just an hour's journey from Porto along the Douro valley. Here, the thermal baths of the Emperor Flavio Vespasiano rise from the ground at an impressive 73 degrees centigrade.
Vidago is another spa option, in which visitors can relax and enjoy the healing waters for a day or two, whilst enjoying a round of golf and some leisurely walks through the woods before returning to the hustle and bustle of the city. Both Vidago and Chaves are easily reached by car or by organised excursion from Porto.
While Portugal's interior offers much to be discovered, its extensive coastline and idyllic beaches should not be overlooked. Porto is located at the mouth of the Douro River, where waters flow out into the cool tides of the Atlantic Ocean. While considered a river port city, its proximity to the coast means that visitors are just a short ride away from the unspoilt beaches that flank the country's western border.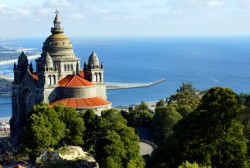 The Parque da Cidade is an area covering many hectares, stretching from the heart of Porto out to the Atlantic. This is a place to wander and relax, taking in the sights and sounds of the city from a different perspective. The Parque da Cidade is popular with both tourists and Porto locals, who come on foot and by bike to explore the secrets of the outer city. Enjoy some gastronomic specialities at the water's edge before making your way back once more to the bustling centre of modern-day Porto.
There are many beaches within easy reach of Porto, and a hire or private car is a distinct advantage, if you wish to get out and explore them. Kite surfing, surfing, wind surfing and bodyboarding are popular pastimes to make the most of the impressive Atlantic rollers, or head north to Viana do Castelo for a real taste of another side of Portugal.
Viana do Castelo is the place to be in August, when visitors can enjoy the remarkable festival of Our Lady of Agonia, a colourful and lively festival in which fishermen pray to the virgin to grant them favourable sea conditions for the coming year.