Visitors to Porto are spoilt for choice when it comes to finding things to do and see in the local area. Large swathes of the city are given over to a UNESCO World Heritage site, there is plenty of greenery to be enjoyed in its parks and botanical garden, and it boasts an attractive waterfront, packed with dining destinations, nightclubs, and boutique stores to be enjoyed from morning to night.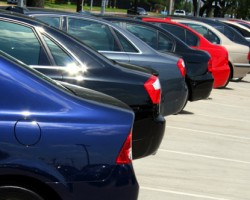 If you are in Porto for more than a day or two however, it is well worth taking the time to explore a little further afield to make the most of what this area of Portugal has to offer. While it is possible to do so using public transport or organised trips from the city centre, many people prefer to use a hire car in order to get around under their own steam.
For car rental, Porto airport is the most obvious choice. Car hire Porto airport facilities are plentiful, with a wide range of providers offering cars of all sizes and categories for long- or short-term rental. Whether you are looking for big name, such as Avis or Hertz, or a niche provider who perhaps offers lower prices but equally lower availability, you will be spoilt for choice on your rent-a-car Porto search.
As with hiring a car in any country, when you commit to car hire at Porto airport it is important to check carefully exactly what is included in your contract. Many car rental providers in Porto airport will offer a choice of options, some with an excess to pay in the case of an accident and others that are all inclusive. It is worth assessing the options side by side and doing the maths for yourself, as sometimes a deal that sounds better on the face of it is not quite so economical when you work it out on paper. Car rental Porto airport providers are mostly located in one area close to each other, so it is easy to shop around for the best deal.
Rent-a-car Porto options are not limited just to the airport. There are a number of providers located in the heart of the historic city, as well as in and around Sao Bento Train Station and in many of the larger hotels receptions. Whatever your requirements, it is worth doing some research into your rent-a-car Porto options before you arrive in order to avoid disappointment. Don't forget to take your full, valid driving license with counterpart paperwork plus another form of ID ― your passport being the obvious choice.
Driving in Portugal is generally extremely safe and comfortable. The road network is good, with a range of national and international highways linking all the country's major cities and attractions. Do bear in mind that roads with an "A" prefix are major motorways with toll fees payable. They will get you from A to B in super fast time, but you will need to pay for the privilege.