Porto, Portugal, is one of the most exciting cities to discover in Western Europe. A splendid mix of old world charm and modern sophistication, Porto, Portugal, boasts a UNESCO World Heritage designation for its historic centre; medieval, baroque and modern-day architecture; a riverside walk; green open spaces; and its very own expansive Atlantic beaches.
Porto is also home to one of the most distinctive and popular grape products in the world and a burgeoning art and cultural scene to match that of any other major European city.
There are so many things to do in Porto, it is difficult to know where to start, but a tour of the port wine cellars is as good a place as any.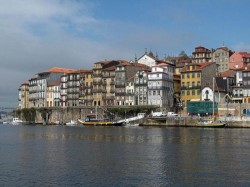 Head from the historic city centre down to the Ribeira, stop for a coffee in one of the delightful sheltered pavement bars, cross the river via the Gustave Eiffel-designed foot bridge, and the many port wine cellars of the Cais de Gaia await.
If wine is not your tipple, stick on the north banks of the Douro, to explore the historic attractions of the UNESCO World Heritage area of the city.
Here ancient monuments and historic buildings are clustered side by side amongst the winding, narrow streets of Porto old town, just waiting to be discovered. If you have just one day in Porto, this is the place to head to.
When you've had your fill, head to one of the many museums and galleries to admire works by old masters and young, contemporary artists who are producing work in and around Porto right now.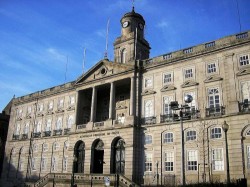 There are many cultural things to do in Porto and the Palacio das Artes, the Casa da Musica, The Serralves Museum and the Soares dos Reis Museum should provide even the most demanding of art and music buff with plenty to entertain. It would be impossible to fit all this in just one day in Porto, but it is certainly worth taking in as much as possible.
If you are travelling with children in Porto, wander out from the Serralves Museum into the beautiful landscaped gardens that surround it, and which are home to further monuments and museums of interest.
Or take a picnic to the Parque da Cidade which leads all the way from the historic centre to the expansive beaches of the Atlantic in Foz to the west.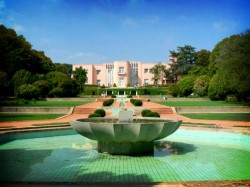 Children in Porto will love playing on the wide sandy beaches out of town and the children's play areas that are dotted throughout the parks and gardens.
Porto, Portugal is a cosmopolitan city as much as it is a historical one. Shopping in Porto is spread between high street stores, malls, and quirky boutiques and there is plenty of shopping in Porto to please.
Don't miss the opportunity to check out the nightlife in Porto, which offers plenty to please, including bars, pubs, cafés and clubs. As one of Portugal's most important cities, you can be sure that nightlife in Porto will not disappoint.
Read More...