Buhle Restaurant is a relative newcomer to the Porto gastronomic scene, opening its doors to the public in 2009. Since its inception, however, its reputation has grown, and it is now included on many lists of must-visit restaurants for visitors to Portugal's historical capital of the northern region.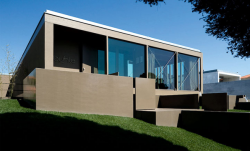 Buhle is a sophisticated restaurant that is very much a meeting place for those who wish to see and be seen – and who wish to enjoy delicious contemporary food while they do so. The cuisine is a mixture of European and Asian, with many traditional favourites from Portugal blended seamlessly into the mix.
Head Chef Rodrigo Garrett was formerly at the Four Seasons in Miami, and brings an experimental, international flair to Buhle Restaurant. When you come to diner here the best preparation is to expect the unexpected, and you will be neither surprised nor disappointed.
Selections from the wide variety on the menu include veal carpaccio with parmesan and truffle oil, scrambled eggs with asparagus and goat's cheese, seared tuna with cauliflower puree and mushrooms and guinea fowl with ratatouille pudding and grilled tomato sauce.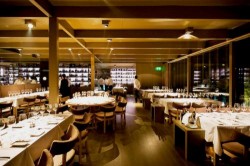 Delicious wok-fried specialities include Mongolian beef with shitake mushrooms, purple onions and bok choi, and crispy duck with rice, mango and vegetables, and risotto lovers will be delighted with the saffron risotto with spinach and tomato, or sea bream with basil risotto and tomato sauce.
There is a large and varied wine list, with many a bottle or glass to match your meal to perfection. Many guests enjoy arriving a little early and sipping a cocktail at Buhle Restaurant's mixology bar before taking their seats for dinner.
The restaurant is located in the west of Porto, offering views out to the Atlantic Ocean beyond, and makes the perfect place from which to watch the sun go down over the sea, as it leaves Portugal far behind and heads west to Brazil for yet another day.
Don't be put off by Buhle's unassuming exterior. Its industrial-styled façade gives away little of the Japanese-inspired interior décor that makes the perfect backdrop for a Portuguese-Asian fusion meal that your memories of Porto will be made of.
Buhle Restaurant
Avenida Montevideu, 810
Porto
Portugal
Tel: +351 220 109 929
www.buhle.pt