Porto is renowned all over the world for its delicious fortified wine, and no trip to the city would be complete without taking part in a Port wine cellars tour. Port wine is specific to the region, and refers to grapes that have been cultivated and harvested on the designated banks of the Douro River valley, and transformed into this delicious nectar at one of the area's many Port wine estates.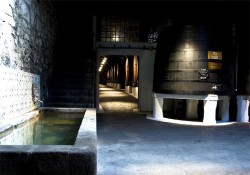 If you have the time during your stay, it is well worth making a trip down the valley to explore the estates by train or, to make the most of the stunning scenery, on a river boat that departs from the city centre.
For those with a busy itinerary or perhaps on a shorter stay in Portugal's second biggest city, a Port wine cellar tour just across from the city centre makes for a suitable alternative and a fascinating experience in its own right.
Porto is in fact an area divided ― the main city of Porto lies on the north bank of the Douro, while the municipality of Vila Nova de Gaia, a separate town in its own right, lies on the south, and it is here that the Port wine cellars are located.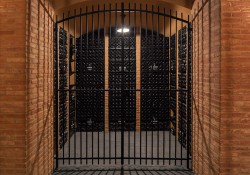 To understand what awaits you at the cellars, it helps to understand a little about how Port wine is produced. The grapes are cultivated, harvested and vinified at the Douro wine estates, then fortified with brandy, which raises the alcohol content but stops the fermentation process. It is at this point that the estates send the Port down to the cellars at Gaia to be stored and matured before distribution.
The reason for this, of course, is that Porto was a major shipping port during the golden ages of the 18th and 19th century, and it was from here that the Port was shipped out to its various destinations around the world. Many of the cellars are under English control and have been for many years, but there also remains a hardcore of Portuguese producers, whose cellars make for an interesting tour with an authentic Portuguese feel.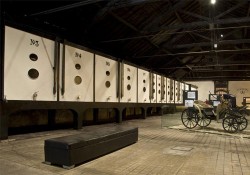 If you are wishing to visit Port wine cellars, there are a number of ways in which to do so. Visitors can simply make their way over the pedestrian footbridge to Vila Nova de Gaia, or just Gaia as it is known locally, and join one of the tours that run at the cellars throughout the day. It is also possible to pre-book in order to guarantee a slot, which also provides the opportunity to do a little research and identify which cellar is of most interest to you.
Some people visit Port wine cellars simply to have a look around, take a few photos and perhaps try a tipple or two, while others are much more demanding in their requirements. As a result, Port wine cellar tours vary widely from one to another according to how long they take, whether it is a private or group tour, and how many fortified wine tastings will be included.
Costs vary widely, too, in this respect. While it is possible to join a basic group tour with two tastings for as little as €2, a private tour with multiple tastings will be significantly more.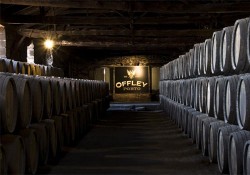 For a special occasion and a personal touch, why not join a luxury private tour to visit Port wine cellars? Details of such tours are available online, at the Porto tourist office or in your hotel accommodation, and they are a good way of visiting multiple cellars ― a must for anyone with more than a passing interest in Port wine production.
A typical tour might include transport from your accommodation by private luxury car, across the majestic Dom Luis I bridge to Vila Nova de Gaia. There are many cellars to choose from, including Calem, Ferreira, Ramos Pinto, Sandeman, Churchill's, Offley, and Graham's, amongst others. Each of the cellars, or lodges, as they are also known, is some 200 years old and provides a fascinating backdrop to your tour through the dark, damp corridors lined with huge barrels.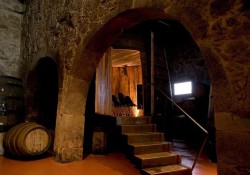 Your tour is likely to take in several cellars, where you will enjoy a private tour with a friendly and knowledgeable guide. Some of the cellars also have small museums steeped in history and packed with information and artefacts relating to several centuries of port wine production. Tastings are, of course, the icing on the cake, and you can be sure that if you visit Port wine cellars in luxury, your tastings will be suitably luxurious to match.
Make sure you take some spending money as the opportunity to purchase a memento of your trip will be hard to resist, indeed.