As it quietly lies in the eastern area of the Algarve region, Tavira and its surrounding wonders are waiting to be explored by visitors and holidaymakers as they make their way into a lovely vacation with everything Tavira has to offer.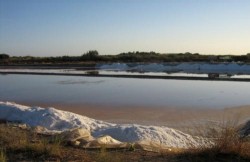 Here are a few suggestions of nature-related activities you can engage in during your stay in Tavira, particularly if you are willing to explore its surroundings, by land and by water as well.
Flamingo Tour
The wetlands surrounding Tavira, in the Ria Formosa Natural Reserve, account for a large area of wading birds that will certainly leave the most enthusiastic bird lovers very excited with the sights.
Flock of flamingos in their natural habitat is a stunning vision, as well as spoonbills and a selection of wading birds that may or may not appear, depending on the season.
The best time to visit the wetlands and observe the flamingos is from October to April, as during summer the amount of flamingos is slightly weakened.
Ria Formosa Salt Pans
The saltpans in the Ria Formosa Natural Reserve are an amazing site to discover. Located in Arraial Ferreira Neto, it is quite easy to visit them on foot and especially pleasant if you have the chance to arrange for a tour guide who can explain the process of salt extraction and other relevant details about the salt pans.
The salt pans in the Ria Formosa are actually a very important part of Portugal's salt production.
Bicycle Tour
There are a number of different bike rental sites in Tavira where you are encouraged to get a bike and venture off into Tavira's surroundings.
Whether you join a bicycle tour or not, there is a lot to explore and you can actually begin by getting a map of Tavira and its outskirts to improve your adventure.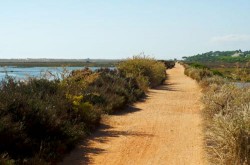 Discover the other fishing villages, starting in Arraial Ferreira Neto and continuing along the bridge over the Gilão River. Enjoy the view over Tavira's city centre and stroll around town passing by historic landmarks, such as the castle or several of the churches.
For those who enjoy cycling and nature, there is a bicycle path along the coast and the beaches of Algarve call Ecovia Litoral, a well-known route used by aficionados and adventurers alike.
Following the Ecovia Litoral, across the Ria Formosa, you will easily reach Santa Luzia, the so-called "capital of octopus» in the Algarve. Stop there to enjoy some of their octopus delicacies, if you get the chance. Do not forget to take some pictures and enjoy the ride. This will definitely stir up your holidays in a good way.
Walking Eco Tour
Exploring the Algarve's lovely countryside is an amazing way to spend your vacations at least once or twice while you are in Tavira.
Hike across the surrounding villages, featuring a beautiful abundance of orange and lemon groves, olive and carob trees, fig trees, and endless fields of flowers. This will definitely make you feel like you belong in the middle of nature!
On your way along the coast, it is possible, depending on the time of the day, to find fishermen in action, hustle trading the octopus, fish and shellfish caught every day in the region.
Dolphin Watching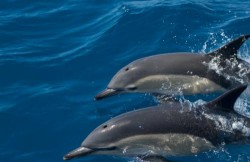 Dolphin watching is always an intense experience, and Tavira is no strange to this kind of activity, so you will have no problem finding a program for watching dolphins and sea turtles along the coast of the Algarve ocean.
The boat departs from a port in Tavira and sets off into the blue ocean, along the Algarve's coastline, passing by Tavira Island and Armona Island, searching for dolphins and sea turtles. The most common species to be spotted is the Common Dolphin and the Bottlenose Dolphin.
During these kinds of boat trips dedicated to sea wildlife, it is possible to observe more than expected, as there can appear ocean sunfish, sharks, and even cetaceans species such as the harbour porpoise or the minke whale.
Bring comfortable clothing and a camera and you will be all set for an adventure of a lifetime.