Eating in Tavira is definitely an epicurean journey you do not want to miss. From traditional and typical gastronomic delights from all over Portugal to Mediterranean-inspired five-star dining, restaurants in Tavira often have more to offer than you can literally chew.
The picturesque old fishing town of Tavira, in the Algarve, usually makes use of the lovely fresh ingredients to create the wonderful meals most restaurants in Tavira present their guests with. Meat, fish, and seafood are definitely a requisite in their menus.
Although it is becoming a well sought-after destination in the Algarve region, Portugal by holidaymakers, Tavira is still this small town that puts quality and hospitality above anything else. This is certainly the case of A Ver Tavira restaurant,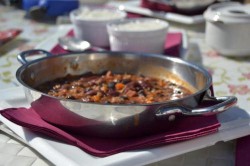 a quiet place that gives you the privilege of a beautiful view while indulging on a typical meal from Portugal's food traditions with a modern twist.
Friendly delicacies
Brisa do Rio restaurant is also another favourite amidst locals and travellers in search of a nice, quiet restaurant in Tavira serving traditional food and regional wines. The terrace set up in the narrow street is one of this restaurant's bonuses, as you are given the chance to breathe in the peaceful atmosphere around it.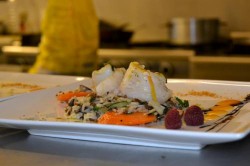 Amore Vero restaurant was founded in a traditional house of the Algarve region and has been gathering admirers of Italian-inspired food with traditional flavours from Portugal. Not far from this delicacy hub nestles the Aquasul restaurant, another great option for those seeking great food at reasonable prices and the perfect setting for spending a couple of hours eating and daydreaming.
If you are looking for some tapas and bruschettas, Tavira Lounge is the right place to go. With a friendly, hospitable staff, guests are invited to set foot inside this wonderful lounge with a riverside balcony overlooking the Gilão River. Also, the homemade desserts and the wine bar will guarantee an amazing night with a great view.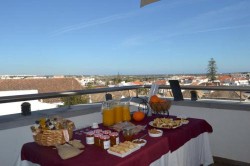 For vegetarian lovers, the perfect place to go is Jamie's Cozinha restaurant, whose owner has been a vegetarian since he was 10, thus opening grounds for great vegetarian food being cooked and served in his restaurant. Do not miss the chance to visit this one-of-a-kind restaurant in one of Tavira's narrow streets.
There is definitely plenty to choose from when it comes to restaurants in Tavira where you can enjoy a lovely, typical meal and relax.
Read More...