There is hardly any better way to spend your day in the sunny Tavira than having a glimpse of the region's most enjoyable culinary delights while indulging in some of the greatest regional wines there are to discover.
Gastronomy is deeply connected to the historical background of Tavira, as the tuna fishing was one of the main activities in town until about 1950, contributing greatly to the economy of the region. Sea products are considered to be the most coveted amidst local and travellers looking for nice, typical food, from which shellfish, octopus, tuna, and grilled fish stand out.
Gastronomy delights galore
There are two main gastronomy events in Tavira, the Sea Gastronomy Festival and the Serrana Food Gastronomy Festival. The first one is dedicated to the flavours of the sea and usually consists of showing off an array of tasty shellfish and fish delights with a modern twist. About 15 restaurants enter this festival every year, including A Ver Tavira, Brisa do Rio, Vila Gale Albacora, Vila Gale Tavira, Ponto de Encontro, Jamie's Cozinha, and others.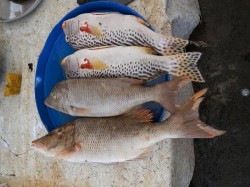 The Serrana Food Gastronomy Festival is another very good reason to visit Tavira and indulge in an assortment of mouth-watering dishes from the most mountainous region of Tavira, the Serra do Caldeirão.
There are a number of restaurants that give their best every year to provide guests with mainly lamb and pork recipes, although there are a few sea food dishes as well. Desserts are also a speciality, including carob and orange tart with fig ice cream, red berry cheesecake, and carob chocolate mousse with medronho, a traditional fruit brandy very typical in the Algarve region and in other regions of Portugal.
Wash down all of this with, of course, a selection of some of the Algarve's wines, such as Lagoa Reserva 2009, a true embodiment of perfection.
If you do not get the chance to come here while these are happening, between March and May, you can still enjoy the best of the best in Tavira's renowned restaurants.
Starting off the day
Always begin your day with a healthy and vigorous breakfast filled with bread, homemade jams, cold meats, cheeses, freshly made juice, coffee, tea, and so on. The choices are endless. If the hotel you are staying at has breakfast service at your disposal, go ahead and try it there. If not, there are various bakeries and cafés where you can have a nice, tasty, and good value breakfast.
Most of Tavira's restaurants have that special something that makes each one of them very unique and worth visiting. Whether it is for the lovely food, the delicious wine or simply the atmosphere, there is more than enough reasons to make you visit and go back for a second try.
Amore Vero restaurant is one of those places where you should definitely go during your visit. In addition to the food, an Italian-inspired selection of bites will set you up for the rest of the night with their risottos and cheeses.
Choose the best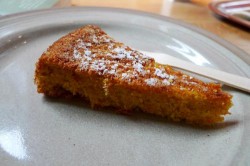 In case you are in the mood for something a little bit more typical, Brisa do Rio restaurant will grant all your wishes: sit down at the terrace and enjoy the piri-piri prawns, the speciality steaks, and the grilled salmon, while sipping on a Mateus Rosé or Quinta Barronco Longo, Algarve's wine treasures.
A Ver Tavira should definitely be included in your gastronomy tour around Tavira, as it is a definite favourite amongst visitors and locals alike, and this is always a good sign, they say. Fresh ingredients and tasty dishes are the perfect combination for a night well-spent.
And if you are looking for something more special for dinnertime, why not try the amazing Aquasul restaurant where you will be treated more as a friend than just a visitor? There is nothing wrong with being a stranger here, but Antoinette, or Nettie, as she is known locally, will make you feel at home in no time and let you know right away through her delicious food and amazing wine selection why her restaurant is a success in Tavira.
Sweet tooth
Wherever you choose to go, do not ever forget to try the desserts, as everything sweet in the Algarve region is always something to go for. Almond cake, almond pie, fig cake, Dom Rodrigo sweet, Almond cake with Morgadinhos, you name it. They are all worth a try at least once, so make sure you jump right in first chance you get. You will not regret it and will certainly enjoy your holiday a whole lot better.