Tavira, Portugal, is one of the most beautiful, iconic towns in the Algarve region and certainly a great place to travel to, if you are in the mood for a peaceful holiday surrounded by nature and historical sights.
There are quite a few things to do in Tavira and the most difficult task is probably knowing where to start. The stunning beaches in Tavira are just a few kilometres away from the city centre and are definitely worth exploring. The Tavira Island stretches southwest from Tavira all the way to Fuzeta, with its far-reaching white sands and pleasantly warm water.
Although wintertime is still inviting in Tavira, Portugal, the best time to discover the beaches in Tavira is undeniably during the summer, in spite of the overwhelming crowds. Feel free to explore smaller local beaches, where you will certainly find peace and quiet.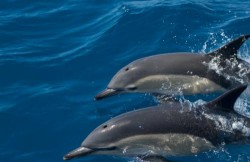 However, there are plenty more things to do in Tavira, so if you are staying more than, say, a weekend, make sure you meander through the several small villages that are part of Tavira's rich cultural and historical heritage. Take a walk across the Roman bridge over the Gilão River and relish on the beautiful sights above the city centre. Discover the castle and its surrounding churches and take your time in the riverside plaza, the Praça da República, a popular hangout amongst visitors and locals alike.
When you are ready to take a lunch break, explore the many restaurants in Tavira, starting, perhaps, by Tavira Lounge for a nice, light Mediterranean meal overlooking the river, a friendly place with fresh ingredients and a relaxed atmosphere. Or if you are in the mood for something more filling, try the Amore Vero Restaurant and its Italian cuisine-based dishes, elegant presentation, and to-die-for surprise bites in-between courses.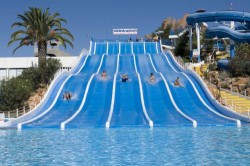 If you are wondering about the nightlife in Tavira, there are a few bar and club suggestions that will not disappoint you. Take a stroll around and explore the Rua do Cais, where you will find a number of places suitable to every taste and budget. Pink Flamingo and The Meeting Room are oftentimes the choice of many visitors that are looking for a good time and are thrilled to enjoy the nightlife in Tavira.
Tavira, Portugal, can unquestionably be the ideal destination for those who are looking forward for an all-round holiday spree enjoying everything this city has to offer.
Read More...