With one foot in the past, the other in the present and all eyes firmly on the future, Lisbon is one of the most vibrant and exciting capital cities to visit. There is so much to do it can be difficult to know where to start, especially if you are just visiting for a few days (though of course, we recommend you stay for longer!).
Unlike some European capitals, Portugal's is relatively compact and easy to get around, so with some careful planning it is easy to see many of the attractions in Lisbon no matter how long or short your stay.
This guide provides useful information on many of the leading attractions in Lisbon, from historical monuments and ecclesiastical masterpieces to museums, galleries and cultural centres.
Sightseeing in Lisbon doesn't need to break the bank either.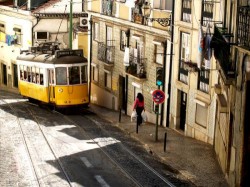 Entire days can be spent riding the city's distinctive tramways, buses and metro trains, taking in the sights, smells and sounds of the city without spending a cent.
A simple ride on Tram 28 will take in many of the key attractions in Lisbon on its own, from St George's Castle and the Jeronimos Monastery to the Downtown (Baixa) area and the Alfama neighbourhood.
If you are interested in taking in the historical attractions in Portugal's capital, head for the water to admire the Discoveries Monument and the Cristo Rei statue. Don't miss the chance to visit the famous Oceanarium – the second-largest aquarium in the world – while you're there.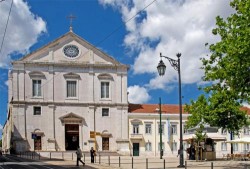 Treasures await at the Sao Roque Church, the Belem Tower, the Santa Catarina Church, the Sao Vicente de Fora Church and the National Pantheon. And for larger collections of treasures, visit the Calouste Gulbenkian Museum, the Berardo Collection Museum and the Ancient Art Museum to admire all that they have on show.
Lisbon is set on a series of hills, the summits of which provide stunning panoramic views, each framing a different section of the city.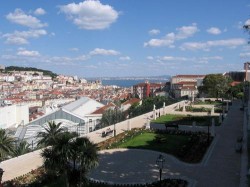 A series of "miradouros", or viewpoints, provide the best places from which to admire the landscape. Some of these are accessed via Lisbon's distinctive funiculars, or "elevadores" and these are another 'must-do' to tick off your list of attractions in Lisbon.
Break up your days of sightseeing with a stop in Lisbon's luscious green parks such as the Botanical Garden and if time permits, escape the city centre entirely and unwind on the local beach to the backdrop of the gentle rolling waves of the Atlantic. Paradise indeed.
Read More...