Art lovers will delight in making a visit to the Calouste Gulbenkian Museum in Lisbon. The museum is one of Portugal's leading fine arts museums and is home to an enormous collection of Egyptian, Green, Roman, Islamic, Asian, and European art.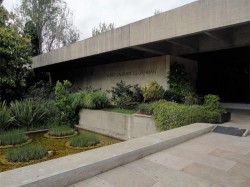 It has been described as being one of Europe's best-kept secrets, showcasing one of the most important fine art collections in the world.
The collection was amassed over four decades by one of the 20th century's wealthiest men, Calouste Gulbenkian, after whom the museum is named. Although Armenian by birth, Gulbenkian adopted Portugal as his home towards the end of his life, and left his majestic collection to the Portuguese state in 1955 when he died, aged 86.
The museum was opened to the public in 1969 as part of the Calouste Gulbenkian Foundation and sits in a huge former private estate that once belonged to the Count of Vilalva.
The setting is perfect for the appreciation of the art works and artifacts, with huge picture windows dominating each room and providing breathtaking views out to the extensive gardens and the rooftops of Lisbon beyond.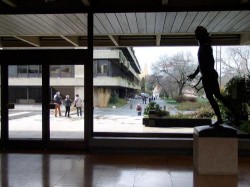 The collection includes paintings by many European masters, including a large Art Nouveau collection with many ornate pieces of glass and jewellery created by the famous Rene Lalique.
Other highlights include a gold Egyptian mummy mask, an alabaster bowl which is estimated to be some 2700 years old, a series of bronze cats and other delightful Egyptian treasures.
The Greek and Roman sections boast their own delights, including a huge collection of Hellenic coins and a 2400-year-old Attic vase, while other areas showcase Chinese porcelain, Japanese prints and delightful 16th and 17th-century Persian tapestries and rugs.
For those who appreciate the work of the European masters, there is much to delight at the Calouste Gulbenkian Museum. Look out for 'Portrait of an Old Man' and 'Alexander the Great' by Rembrandt, 'Portrait of Helene Fourment' by Rubens and 'Portrait of Madame Claude Monet' by Renoir, along with iconic pieces by Monet, Van Dyck, Ghirlandaio and Van der Weden.
More contemporary art can be found located across two floors, including pieces by Paula Rego, Almada Negreiros, Souza Cardoso and Vieira da Silva, demonstrating the importance of Portugal's leading contemporary artists in the world of international modern art.
The Calouste Gulbenkian Museum is a must-visit location for any art lover during their visit to Lisbon. It is not necessary however, to have a wide artistic knowledge in order to appreciate the variety and quality of works on offer.
The museum is cleverly laid out in chronological and geographical order to help visitors with their understanding and appreciation of the collection.
Overall the collection comprises some 6000 pieces, with 1000 of its most representative works on show at any one time. Look out for temporary exhibitions which showcase individual artists, sculptors or artistic periods. Details of these can be obtained from the museum itself or from the tourist office in Lisbon.
Calouste Gulbenkian Museum
Avenida Berna 45 A
1067-001 Lisbon
Portugal
Tel: +351 217 823 000
Fax: +351 217 823 032
www.museu.gulbenkian.pt