Lisbon is one of Europe's leading cosmopolitan cities and boasts a café, bar and restaurant culture to match. Whether you are in search of traditional fare from rural Portugal or cutting edge, modern-European cuisine there is plenty to choose from amongst the numerous restaurants in Lisbon.
From the warren of hilly streets in the Bairro Alto to the sweeping boulevards of the Baixa, you will be spoilt for choice on your Lisbon dining adventure.
Fine dining, traditional, contemporary and international – some of Portugal's best culinary styles are on display in the streets of its capital city. And for something a little different, there is no shortage of options from the far corners of the globe to keep you on your gastronomic toes.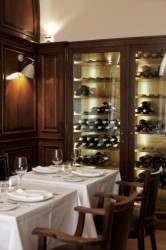 Fine dining is no longer a rarity amongst restaurants in Lisbon. If you are celebrating a special occasion, head to one of the city's leading establishments such as Belcanto Restaurant, located in the popular Chiado district on the fashionable Sao Carlos Square. Steeped in tradition, this is Gastronomy with a capital 'G'.
Looking for the same quality, but with an alternative slant? Try something completely different at Faz Gostos Restaurant, the restaurant that brought the Algarve to the streets of Lisbon. Faz Gostos was established some years back in the coastal resort of Olhao, in southern Portugal, and quickly earned itself a reputation for being one of the best eateries in the area. The arrival of its sister restaurant here in Lisbon has been hailed as one of the greatest things to happen to the city since a long time!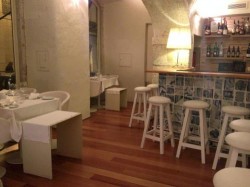 Like many restaurants in Lisbon, Faz Gostos occupies a stunning location in the heart of a historic building – a former convent that was originally built by Queen Isabel, wife of King Dinis of Portugal, in 1325. Converted palaces, stables, noblemen's homes, castles, and convents are all home to some of the city's most exciting eateries.
Extraordinary dining at everyday prices is available at established favourites such as Solar dos Presuntos restaurant. Serving its customers for almost 40 years, Solar dos Presuntos has played host to some of the most illustrious characters in Portugal's history, from writers and politicians to scientists and sports people.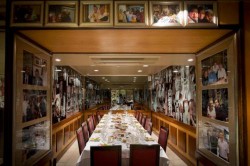 Dining of a different kind is available at The Decadente Restaurant, nestled on the ground floor of the Independente hostel. Don't be put off by its location – hostels are the in thing in Lisbon and this one is the place to see and be seen, as it is located in one of the most sought-after areas in Lisbon, right in front of the Miradouro de Sao Pedro de Alcantara.
Portuguese food has much to offer, but even the Portuguese sometimes feel the need for a change. Help is at hand from a variety of restaurants representing the far corners of the globe, from Italy to India.
Head to a Passage to India for a tantalising taste of Asian spices, or to Come Prima for some of the tastiest stone-baked pizzas on the streets. As you can see here, there is plenty of choice in Lisbon to fit your budget and taste, no matter what it is.
Read More...