Like any major European city, Lisbon is positively awash with boutiques, gift shops, fashion stores, bookshops and speciality stores. From high street names to independent retailers selling unique one-off items, you will be spoilt for choice when shopping in Lisbon, Portugal. So where exactly should you start your shopping expedition?
Speciality foods are well worth sniffing out in the streets of Lisbon. Head to Sementes para Hortas e Jardins, on Praca de Figueira, a delightful little store that sells numerous varieties of flower and vegetable seeds, to enable you to grow your own herbs and spices at home. A great souvenir to bring home!
For a touch of traditional Portugal seagoing fare, head to Antiga Casa do Bacalhau. Here at Antiga Casa do Bacalhau you will find huge slabs of artisan salt cod along with dried beans, tinned goods and bottled water – the perfect accompaniments for a trip on the waters and the perfect items to conjure up memories of your voyage of exploration to Portugal.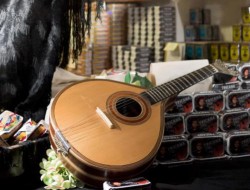 Stop by at the Conserveira de Lisboa on Rua dos Bacalhoeiros for more marine-inspired products. The Conserveira de Lisboa is an 80-year-old store filled from top to bottom with vintage-style tins of sardines and other oily fish.
While many visitors to Portugal are familiar with the smell of grilled sardines wafting above the barbecue, not all have tasted the delights of the canned variety that have been a staple in the Portuguese diet since the 19th century.
For treats of a different type, the Confeitaria Nacional is worth a stop. The Confeitaria Nacional is a patisserie selling exquisite cakes and pastries, with its roots in Lisbon society going right back to 1829. The Confeitaria Nacional is set in grand surroundings, boasting a mirrored ceiling, wooden staircase and huge marble counter, in a nod to its opulent past.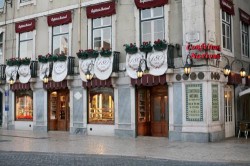 To this day, it produces some of the tastiest sweet treats in the city, and its specialities, such as the pasteis de nata, are not to be missed. If you are feeling festive, pick up a Bolo Rei, or 'King's Cake', a brightly coloured sweet bread covered in candy and a treacly glaze which is made to a closely guarded secret recipe.
If you are shopping in Lisbon for clothes, it might of course be a good idea to head to Lisbon's boutiques before you have your fill of sweet breads and pastries. Lisbon offers the best value for money of all the western European capital cities and prices for clothing are no exception.
Head to the Baixa, Bairro Alto, Chiado and Principe Real areas to explore the quirky boutiques that stock a range of clothing from some of Portugal's most traditional and most avant-garde designers.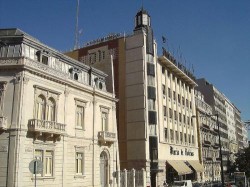 For high fashion, head to the majestic Avenida da Liberdade, the main artery that cuts right through the heart of Lisbon and which is home to a plethora of major designer names. Meanwhile, head to the renovated waterfront area for the latest cutting-edge fashion from a young set of talented and ambitious designers.
If you prefer to do all your shopping in Lisbon under one roof, why not call in at the Colombo Shopping Centre? The largest shopping centre on the Iberian Peninsula, Colombo Shopping Centre offers everything you could wish for in one easy-to-navigate location. From high-street names to one-off independent stores, you will not be disappointed.
Lisbon, like much of Portugal, is the perfect place to pick up artisan items at a fraction of the cost of similar products in upmarket stores. Handmade gloves, hats, and riding boots along with embroidered linens and monogrammed towels are all available at bargain prices in the welcoming boutiques that can be found on the corners of the city's streets.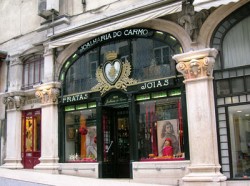 Luvaria Ulisses, in Chiado, is a prime example of such a store. Here at Luvaria Ulisses a pair of handmade gloves retails at a fraction of the price of their Louis Vuitton counterparts.
Gold is remarkably good value in Portugal and all is a minimum of 19 carats, ensuring that quality is far from compromised. Pop into the many jewellers, such as Joalharia do Carmo, to admire a wide collection of handmade jewellery and silverware both from modern craftsmen and for pieces dating back to the 18th century. Joalharia do Carmo is located next door to Luvaria Ulisses in the Chiado area.
Finish your shopping trip with a browse in Rua Garrett, also in the Chiado, for some beautiful embroidered linens to restock your linen cupboard with a delectable taste of Portugal before heading back to your accommodation to rest your weary legs over a well-deserved aperitif.