Music has long played an important part in Portugal's culture. From jazz to folk and from dance to classical, many a night is whiled away listening to DJs, live bands and orchestras setting the room alive with renditions of Portugal's favourite tunes.
Of course the most famous musical genre has to be the home-grown tradition of Fado. Fado music usually has a melancholic edge and the songs are often about love, pain, sadness or longing for things that have been lost or were never quite accomplished.
The name comes from the Latin word 'fatum' meaning fate and there is a school of thought that it was invented to bemoan the longevity of the Moorish occupation of Portugal.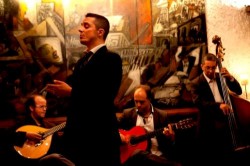 Others believe that it developed in Brazil from an African dance brought over with the slave trade, while yet another school of thought is that it evolved from the times of the Discoveries, when Portugal's seafarers spent months or even years at sea away from their loved ones.
Not all fado is tinged with sadness though, as fado from the Coimbra region often contains political undertones or a humorous edge. There are two distinct types of fado – Coimbra style and Lisbon style, and the latter can be further subdivided into popular fado and commercial fado.
Fado music in Lisbon is always sung by a solo performer, while in Coimbra it is usually performed by groups of males, often groups of university students.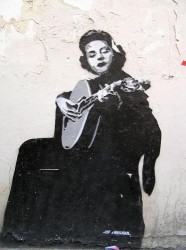 The performers are accompanied by two guitarists, one of whom plays the melody on a distinctive 12-stringed guitar which is a descendant of the guitar introduced by the English to the population of Porto back in the 19th century. Meanwhile the other provides the rhythm on a more traditional six-stringed instrument.
Attending a fado show in Lisbon is a must for inclusion on your to-do list during your stay in the capital. Lisbon fado generally makes for easier listening than its Coimbra counterpart and the city is bursting at the seams with venues in which to eat, drink and enjoy this distinctive Portuguese music form.
There are two options to choose from if you are thinking of attending a fado show in Lisbon. The first is to attend a commercial fado performance, while the second is to find a folksier, amateur show.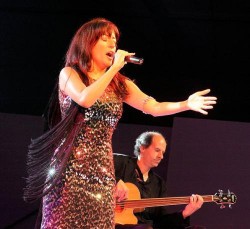 Both have their merits your choice will come down to personal preference, budget and whether you are alone or travelling with friends. Indeed, if you are staying in Lisbon for more than a few days, it is well worth attending several fado shows to appreciate the different styles available.
If you are unsure where to start, why not make a trip to the city's fado museum to learn a little more before you take the plunge? The fado museum is located in the Alfama neighbourhood and provides a fascinating insight into the genre's origins, history and modern day culture.
There are some 30 mainstream fado music venues in Lisbon, and the easiest way to attend a fado show is to make a dinner reservation at one of these. The Lapa district is home to the popular Senhor Vinho, where an excellent meal is available to enjoy to the accompaniment of the haunting fado lyrics. There is usually a cover charge payable of around 15 – 20 euros, so do take this into account when budgeting for your evening out.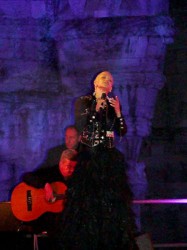 Other popular fado houses in the Alfama include the Casa de Linhares and the Pateo de Alfama, as well as the Clube de Fado and the Parreirinha de Alfama. Elsewhere, the Bairro Alto is a popular nightlife destination and has plenty to entertain lovers of fado into the bargain.
Here you will find a mix of popular and commercial fado bars, all offering a relaxed and friendly atmosphere. Try the Tasca do Chico, Nini or Café Luso for popular Bairro Alto locations in which to enjoy a fado show in Lisbon.
If you like what you hear, Lisbon is the perfect place to buy a CD or two to remind yourself of your evening of fado. Popular acts include Ana Moura, one of the world's leading fado performers, and Mariza, a multiple Grammy nominee and winner of the Best European Act at BBC's World Music Awards. She is the new kid on the block but has done much to put fado well and truly on the world music map.
Both singers regularly perform internationally including in the UK, so look out for their latest concert dates if you'd like a taste of Portugal before you even travel.