Lisbon, Portugal, is a feast for the senses, a dizzying combination of history and modernity, sophistication and bohemianism. Whether you spend just one day in Lisbon or stay for a week or even longer, there are so many things to do in Lisbon it can be hard to know where to start.
We aim to help you get the best out of your trip to Lisbon, Portugal, by providing accurate, up-to-date information about what to do, where to go and how to get there. Find out about events and festivals taking place while you are visiting, where to see a fado show, which historical attractions to visit, and which museums will suit your tastes.
The city is bursting at the seams with churches, monuments and ancient fortifications. Just one day in Lisbon is not enough to see it all, but with some careful planning you can work out how to make the best use of your time.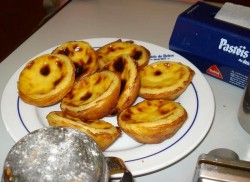 And when the sightseeing is over, we will help you choose the best restaurants in which to sample some of Portugal's best gastronomic delights.
Nightlife in Lisbon is world renowned. Whatever your musical and entertainment tastes are, you will be spoilt for choice in this energetic, cosmopolitan city.
Nightlife in Lisbon is mostly concentrated in the Bairro Alto and Chiado areas, as well as the smart, renovated docks at the Parque das Nacoes. Don't miss the chance to get out and about and sample as much of it as you can while you are here.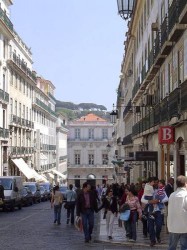 Portugal is known for its good-value shopping and Lisbon is the perfect place to indulge your inner shopaholic.
Shopping in Lisbon can be done all under one room at the city's expansive shopping mall – the largest on the Iberian Peninsula. Here you will find all manner of shops selling everything from high-street fashion to home wares.
Alternatively, do your shopping in Lisbon in the quirky boutiques of the Chiado district, in the quaint squares and alleyways that weave their way through the city, and on the expansive boulevards of the Baixa.
Travelling with children in Lisbon? You will not be short of entertainment.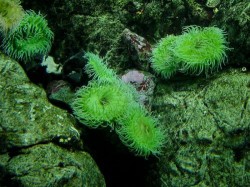 There are numerous things to do in Lisbon to keep the little ones occupied, from boat rides on the Tagus and tram rides through the winding streets to visiting the magnificent Oceanarium, the second largest of its kind in the world.
And in true Portuguese style, restaurants and cafes welcome children in Lisbon with open arms, so you will find no shortage of suitable places to eat and drink.
Read on and click on the links for more information about things to do in Lisbon, Portugal, to help you plan your trip.
Read More...