Lisbon is Portugal's buzzing capital city and plays host to some of the most exciting cultural events in the country. Wherever you are staying and whatever your tastes, there is no shortage of entertainment, culture and nightlife in Lisbon to keep you occupied during your stay.
From music to theatre and from gastronomy to dance, the setting of the sun heralds the start of the other end of the day in Lisbon.
Most Lisbon residents and visitors start their evening in the sophisticated roads of the Chiado district or in the narrow streets of the Bairro Alto. The Chiado is a lively neighbourhood packed full with bars and quirky cafes. Busy by day, it also makes the perfect meeting point for pre-dinner drinks to get the night off to a flying start.
The bohemian neighbourhood of the Bairro Alto is remarkably quiet and unassuming by day, but by night it is transformed into a bustling, thriving centre for food, drink, music and dance. This is the home of Portugal's fado scene, as well as playing host to all manner of music and drinking venues.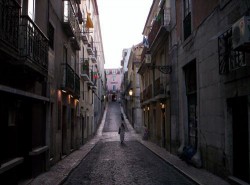 Both areas provide plenty of options for eating, drinking and enjoying a lengthy dance before retiring to rest in readiness for another day of sightseeing. There are plenty of bars in Lisbon for those wishing to give their dancing shoes an extra workout.
The dock area and the Santos district are the place to finish the night, where several music and dance venues stay open well into the early morning.
Music plays an important part in nightlife in Lisbon. Classical music fans will enjoy the recitals given at the Calouste Gulbenkian Foundation and the Culturgest, as well as the Sao Carlos Theatre.
For mainstream live music bars in Lisbon, the Atlantic Pavilion and Coliseu dos Recreios (Lisbon Coliseums) often play host to world class names, so it is worth checking with the venues or with the tourist information office to find out if any are due to be playing during your stay.
Other musical tastes are catered for at live music venues throughout the city, including jazz, rock and of course, fado.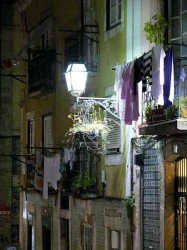 No taste of nightlife in Lisbon would be complete without a visit to a fado house. Most tourists head to the mainstream fado houses, some of which have lost their authenticity over the years. But there are plenty of smaller ones hidden off the beaten track just waiting to be discovered, as well as some of the biggest names in fado such as Senhor Vinho.
Most of the larger 'genuine' fado houses are located in the Alfama and Lapa districts and of course there is also a smattering throughout the Bairro Alto.
Lisbon has earned itself something of a reputation as a party city in recent years, with many of the international DJ set adopting it as a regular stop on their busy worldwide tours.
If you have just one night in Lisbon and you are in search of a serious club, head to Lux, the city's most stylish nightlife venue which is part-owned by Hollywood actor John Malkovich.
Lux's reputation extends far beyond the boundaries of Lisbon and it is considered by many to be one of the most fashionable in Europe. The cutting-edge design is set off perfectly by the riverside location and the balcony is the perfect spot to watch the dawn sun emerge over the rooftops of Portugal's capital.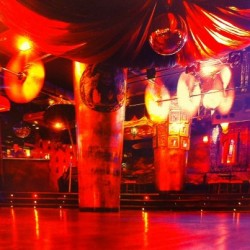 The Music Box has a reputation for showcasing some of the best up-and-coming musical talent. Located in a cavernous brick arch, dancing and debauchery are the order of the day at the Music Box, where bright young things dance until the early hours to live bands and cutting-edge DJs.
Ministerium Club is fast giving Lux a run for its money. Ministerium Club is another beautifully designed dance club, set in an unbeatable location beneath a series of 18th-century vaulted ceilings right in the heart of Comercio Square.
If your tastes are a little more traditional, Plateau makes for an ideal choice. First established in the 1990s, it could be argued that Plateau hasn't moved on very far since then – which is perfect for anyone with a taste for pop, mainstream sounds and good old 80s and 90s music.
Lisbon has a thriving lesbian and gay scene, and its popularity is growing apace. There are plenty of gay and gay-friendly bars in Lisbon's Bairro Alto district, or for a taste of more old-fashioned gay nightlife in Lisbon head to the Principe Real area.
Wherever you choose to spend your evenings in Lisbon, as long as you go armed with a smile and a party spirit, plenty of entertainment awaits.