Lisbon is a city of contrasts – traditional and contemporary, urban and maritime, historical and futuristic. It is also oozing with culture and one of the best ways to appreciate its rich diversity is to visit its many museums and art galleries.
With so many cultural attractions to visit it is hard to know where to start, so we have drawn up a cultural sightseeing itinerary of Portugal's delightful capital, which takes in a cross section of some of the most popular and lesser-known destinations.
Begin your cultural tour at the Ancient Art Museum. Home to a vast collection of ancient art and artefacts from the 14th to the 20th century, this museum is also something of a museum in its own right. It is located in a beautiful 17th-century palace, which was constructed for Francisco de Tavora, the first Count of Alvor.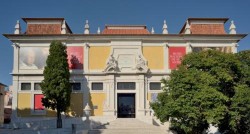 The Ancient Art Museum was established here in the palace in 1884 and has been a popular visitor destination for more than a century. If you have an interest in art and design, you will no doubt delight in the pieces brought back by Portugal's intrepid explorers from the far corners of the globe. These include paintings, silver and gold artifacts including intricate jewellery, furniture, sculpture, tapestry, glass and ivory.
When the monasteries were abolished in 1834, many of the vast collections that had been amassed by them were confiscated by the state, eventually finding their way to destinations such as the Ancient Art Museum. Highlights from the ecclesiastical collections include paintings by renowned masters such as Durer, Raphael, Nuno Goncalves and Bosch.
The Temptation of St Anthony, by Bosch is an important triptych which vividly displays the hallucinations endured by St Anthony during his pilgrimage in the desert, while other pieces include the Panels of Sao Vicente de Fora, an intricate 15th-century masterpiece by Nuno Goncalves, depicting the adoration of St Vincent of Saragossa.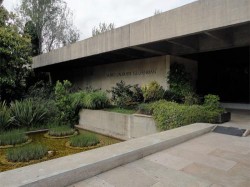 To take a journey through an even longer period of history, head to the Calouste Gulbenkian Museum for your next stop. This is one of Portugal's leading fine arts museums and is home to a vast collection of Egyptian, Greek, Roman, Islamic, Asian and European art spanning several thousand years.
The collection was amassed over four decades by Armenian-born Gulbenkian who settled in Portugal and left the works to the state upon his death in 1955.
Like the Ancient Art Museum, the setting of the Calouste Gulbenkian Museum is a draw in itself, for its delightful architectural features. Huge picture windows dominate each room and provide breathtaking views out to the extensive gardens and the rooftops of Lisbon beyond.
The collection includes paintings by many European masters, including a large Art Nouveau collection with many ornate pieces of glass and jewellery created by the famous Rene Lalique. Other highlights include a gold Egyptian mummy mask, an alabaster bowl which is estimated to be some 2700 years old, a series of bronze cats and other delightful Egyptian treasures.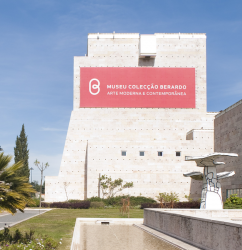 Coming back to more recent times, the European masters are well represented, with works by Rembrandt, Rubens, Renoir, Monet and Paula Rego all in evidence. Overall the collection comprises some 6000 pieces, of which roughly 1000 are displayed at any one time. Some
Another collection that started out in the hands of a private individual is the Berardo Collection, which is on display at our next stop, the Berardo Collection Museum. This is a must for any fan of modern art as it showcases many major works by 20th-century artists including Bacon, Dali, Duchamp, Koons, Magritte, Miro, Picasso, Pollock and Warhol.
The Berardo Collection Museum was inaugurated in 2007 in its first permanent public home in the Belem area of Lisbon. The collection showcases more than 900 works although it is estimated that the entire collection runs to some 4000! Look out for temporary exhibitions showcasing some of the biggest names in art from Portugal and across the globe.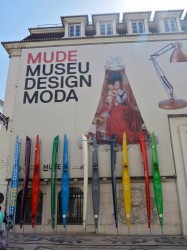 The MUDE Design Museum is one of the newest additions to Lisbon's cultural scene. This is one of the world's leading museums showcasing 20th-century design and was opened as recently as 1999. The MUDE Design Museum moved in 2009 to its new, permanent home in the heart of the city and showcases over 1000 design objects and 1200 pieces of fashion by famous designers! Phillipe Starck, Charles Eames, Christian Dior, Henning Koppel and Arne Jacobsen are all represented, amongst hundreds of others.
To finish your cultural tour, it seems appropriate to do something that is unmistakeably Portuguese, so why not head to the Tile Museum? The art of azulejos, or painted ceramic tiles, has been practiced in Portugal for several centuries and the distinctive colourful and blue-and-white creations can be found on buildings and in public spaces the length and breadth of the country.
The Tile Museum showcases a collection of decorative tiles dating back to the 15th century and provides a fascinating insight into this ancient Portuguese art.