The historic city of Évora is located in the heart of the Alentejo region of south central Portugal. The city's rich history dates back several thousand years and it is thanks to its long and distinguished heritage, coupled with the wonderful climatic characteristics of the region, that it has earned itself such a strong reputation for gastronomy and wine production.
As a result, visitors to Évora are well-advised to make time to indulge as much in discovering the city's delicious food and wine as its rich architectural and cultural history.
Begin your exploration of Évora's gastronomy and wine with a hearty breakfast, either buffet style in your hotel with plenty of freshly baked breads and cakes, home made jams and local cold meats and cheeses, or at one of the delightful pavement cafes, with a freshly brewed coffee and a mouth watering pastry, before heading further afield to learn more about Évora's rich gastronomy and wine-producing history.
Exploring the vineyards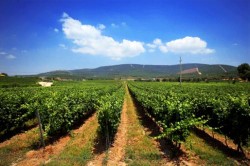 The Alentejo is one of Portugal's leading wine producing regions, with kilometre after kilometre of gentle hills and expansive plains around Évora swathed in vineyards. Here, thanks to the unique climatic conditions, the vines produce grapes of outstanding quality, perfectly suited to the production of some of Portugal's best wines.
There are six major species of vine that are mostly, though not exclusively, dedicated to the production of the best Alentejo wines. These include the zesty Roupeira, the refreshing Rabo de Ovelha and the rich Antão Vaz, which are used in the production of the region's leading whites. The reds are mostly produced from the fruity Periquita, the rich Trincadeira and the full-bodied Aragonez.
Many of the local wineries offer guided tours, on which you will be taken around the estate to see how the vines grow, how the grapes are harvested, and learn about the production process. Tastings are of course a part of the trip, so choose your winery with care to ensure you taste the best of the best!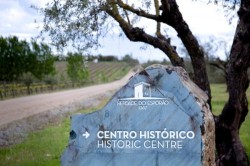 The Herdade do Esporão wine estate dates back more than 700 years to 1267 and still retains several of its historic buildings to this day, including the medieval tower and a chapel, both of which are protected national monuments. However, unlike some of the area's older wineries, the estate only turned to wine production in the early 1970s when the estate was bought by two young winemakers, Joaquim Bandeira and Dr Jose Alfredo Parreira Holtreman Roquette.
The young team have brought together the best of Old World winemaking knowledge with New World techniques which, combined with extensive investment, have catapulted it to fame as one of the most forward-thinking and successful wineries in the country, winning many accolades in the process.
One of the delights of a tour of the Herdade do Esporão wine estate is that the team have not just limited themselves to wine production, but have invested too in cultivating and producing high-end delicatessen products such as cheeses and olive oils, ensuring that your treat is a true treat for the taste buds.
A heaven of cheese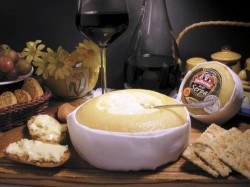 The Alentejo region is famous for its cheeses, smoked sausage and other cold meats, and all manner of pork products thanks to its long history of pig rearing. Take time to sample some of the regional specialities tapas-style for lunch. Serpa, Nisa and Évora cheeses are delicious with freshly baked bread as are soups such as gazpacho, river fish stew and "ensopado de borrego" (lamb stew soup). Fresh olives, dried fruits and local almonds also make tasty snacks to keep you going during a long day of sightseeing and if you feel the need for something sweet, try a "queijada", a traditional sweet cake made with cheese.
Back in the heart of Évora, splash out at least once during your stay for a high quality meal that brings together the best regional foods from this area of Portugal with gastronomic flair and a modern European twist. O Fialho Restaurant and Degust'AR Restaurant are both able to offer quality of this type in abundance.
Award-winning delights
O Fialho Restaurant is something of an institution. Founded as far back as 1948 by Manuel Fialho as a chophouse, it has evolved and grown through the decades to become possibly the most famous restaurant in Évora.
Choose from mouth-watering dishes such as Wild Asparagus with egg or Quail eggs with local "paio" – a rustic sausage typical of this area of Portugal. The most famous dish must be the Wild boar tenderloins with apple – do try to ensure someone in your party orders it so you can all have a taste! Other great options are the Convento da Cartuxa Partridge or Oven-baked lamb, all followed up with delicious homemade desserts in typical style.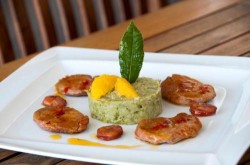 Degust'AR Restaurant was the brainchild of award-winning chef Antonio Nobre, a regular fixture on Portuguese TV cookery shows.
Indulge in game smoked sausage sautéed with turnip leaves and quails eggs or crunchy Serpa cheese with sun dried fruits and wild rocket salad. Tasty mains include octopus sautéed in garlic olive oil with potato porridge and tomato, green beans and regional crunchy bread or traditional Évora favourites with a modern twist such as Alentejo dogfish soup, or pork kidneys in wine.
Both restaurants boast a large and varied wine list with plenty of local Alentejo favourites to complete your gastronomic journey through the best of Évora food and wine.