Évora, Portugal, lies in the southern centre of the area, some 130km east of Lisbon in the heart of the Alentejo region. Set amongst the rolling hills and expansive plains swathed in vines, it makes the perfect base from which to explore all that this famous wine-producing area has to offer.
It is also an important tourist destination in its own right thanks to its long history and modern-day designation as a UNESCO World Heritage site. As a result there are many things to do in Évora and plenty of exploring to be done right on your doorstep.
Whether you travel to Évora, Portugal for its historic monuments, regional gastronomy, musical events or lively student-led nightlife, there are plenty of things to do in Évora to keep you occupied from dawn until dusk.
Gastronomy delights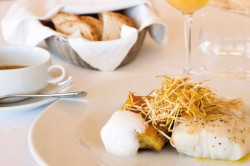 The Alentejo region is famed for its delicious cuisine and there are plenty of restaurants in Évora in which to sample it. There is a strong pig-rearing tradition in the local area, ensuring that tender, succulent pork features strongly on every menu, along with tasty Serpa cheese, plenty of hearty lamb and offal dishes and of course a good dose of mouth-watering sweet treats.
Restaurants in Évora embrace the best that the region has to offer in a range of settings, from fine dining to rustic and romantic.
Day and night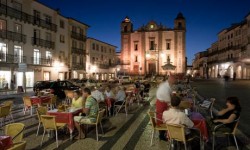 Nightlife in Évora is largely led by its student population, thanks to its position as one of Portugal's leading university towns. Nightlife in Évora is relaxed and fun-packed, with plenty of bars in which to enjoy a relaxed glass of the local nectar and enough late-night dancing clubs to keep die-hard dancing fans on their toes.
Most of the action is centred in the narrow streets of the old town, behind the walls of the many sixteenth-century whitewashed and ochre façades.
The annual calendar is bursting with events in Évora to be celebrated at all times of the year. From New Year fireworks and revelry and colourful mardi gras to the summer music festivals that embrace both the classical and modern genres, whenever you travel to Évora, Portugal, you are assured of a warm welcome and plenty to celebrate
Read More...