As a student city, Évora may have an ancient exterior but culturally it is certainly young at heart. There is much in Évora to entertain the masses every week of the year, from regular cultural events to major spectaculars that take place throughout the streets and ancient buildings of this picturesque UNESCO World Heritage city.
New Year celebrations
Portugal is renowned for its New Year celebrations and Évora is no exception. Shortly before midnight the town's streets flood with people to ring in the New Year to the accompaniment of fireworks, music and dancing. As with most countries in Europe, January 1st is a public holiday in Portugal.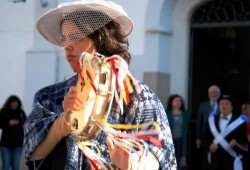 Carnival – or Mardi Gras – comes next, usually in early March. Mardi Gras is celebrated all over Portugal with a week of colourful street parties aimed at the young and the old alike. Colourful floats, firecrackers, fireworks, fancy dress parades, musical concerts and a whole army of colourful decorations are sure to entertain.
Holy Week falls during the week before Easter and is celebrated all over Portugal thanks to the country's strong Roman Catholic tradition. Colourful processions and fill the streets of Évora making Holy Week a lively and interesting time to visit.
Both Freedom Day and Labour Day are major public holidays in Portugal so it is worth being aware of bank and shop closures – and of course the entertainments that go with them. Freedom Day falls on April 25th each year while Labour Day falls on May 1st.
Summer is here
June marks the beginning of the busy summer season in Évora. The highlight of early summer is without a doubt the Feira São João, or St John's Fair, which has been celebrated in Portugal for more than six centuries.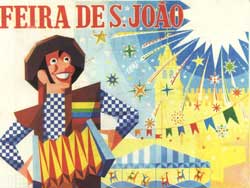 The Feira São João in Évora is one of the largest in the country and certainly the most popular in the Alentejo region.
The event lasts for no less than 12 days and is marked by craft fairs, gastronomy and music in the streets as well as a number of scheduled cultural activities in various locations throughout the town. Expect to see pavement barbecues, Fado and other bands and impromptu dancing in the streets, along with plenty of traditional costumes and a good dose of fireworks.
The Évora Classical Music Festival, or Festival Évora Classica, has grown from a small-scale three-day event to become one of Europe's leading classical music festivals in the annual calendar. These days the Évora Classical Music Festival brings together some of the world's leading orchestras and performers at the town's cultural centrepiece of the Palacio de Cadaval. Each year the festival showcases a particular genre of classical music from a particular part of the world, including in past years such spectacles as Rajasthani dancers and Hungarian gypsy fiddlers.
Following the musical theme, the end of July sees the Festival Alentejo. The Festival Alentejo is a modern music festival, which takes place over a three-day period and features some major household music names from the past and present. Rock, pop and dance music vie for position on the many stages and the festival draws a large audience from all over Portugal and beyond.
As the summer draws to a close, so does the festival season but there is still plenty to see and do in Évora to keep visitors entertained 365 days per year. Évora is a student city, home to the oldest University in the country, so there is never any shortage of a party.
If you are in Évora in the autumn, don't miss All Souls' Day on November 1st. All Souls' Day is celebrated all over Portugal and indeed in many parts of the world, to remember those who have passed away.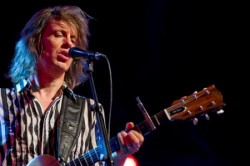 Shortly afterwards comes FIKE, the Évora International Short Film Festival. Whether you are a cinematography aficionado or simply enjoy watching a good film, the Évora International Short Film Festival is a delight. Scores of short films are screened during the festival, created by some of the most exciting up and coming filmmakers from all over the world.
Restoration of Independence Day is the last major holiday before Christmas arrives and the year draws to a close. Restoration of Independence Day falls on December 1st. And finally Christmas in Évora is a colourful occasion and a popular time for family get-togethers and public celebrations. Christmas is usually marked on the evening of 24th December, leaving 25th for contemplation, relaxation and perhaps sleeping off the excesses of the day before.