Whether you are in search of artisan specialities or high-street names, you will find no shortage of interesting wares to catch your eye when shopping in Coimbra. The narrow streets are full of independent shops selling locally-made souvenirs, craft works and jewellery, especially in the area around the Old Cathedral.
There are also several markets that are well worth a visit and malls of various sizes offering high street names, eateries and leisure facilities. One of the busiest streets for shopping in Coimbra in the cathedral area is Rua Ferreira Borges. Here you will find many shops selling artisan products such as ceramics, basketry, embroidery, linens and costume jewellery.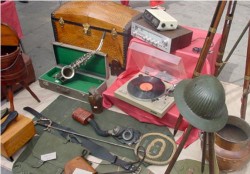 There are also several book shops here, the largest of which is Livraria Bertrand, which has a good-sized collection including some foreign language titles.
If you are in search of postcards you will also find them here, and there are plenty of cafes and restaurants in which to stop and have a drink or two while soaking in the atmosphere of this delightful ancient city.
Head from Rua Ferreira Borges to Rua do Quebra Costas close by for more souvenir shops, postcards and some interesting clothes shops stocking unique pieces by local designers. The Praça do Comercio, an expansive square filled with shops, is another good spot for hunting down traditional crafts.
Praça do Comercio becomes very lively during the evenings and at weekends, and its many cafes make a great place to stop for a coffee or soft drink accompanied by a slice of freshly-baked cake.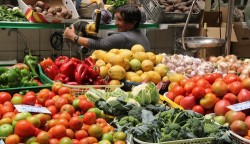 The entrance to the university quarter, at Arco de Almedina, is another popular spot for gifts and craft pieces. One of the specialities in Portugal, and in the Coimbra area in particular, is pottery and ceramics and there are several shops at the Arco de Almedina that sell a mix of mainstream and bespoke pieces. Butterfly is a popular gift shop specialising in ceramics and stocks a wide selection all made and signed by local masters.
If bargain hunting is your thing, the markets make a great destination for shopping in Coimbra. The Mercado D. Pedro V is the main municipal market and dates right back to 1867. Conveniently situated close to many of the main tourist attractions, the Mercado D. Pedro V is a great place to get a feel for the local colours, sights and smells, with fresh fruit and vegetables, freshly caught fish and an abundance of spices from the far corners of Portugal all waiting to delight the senses.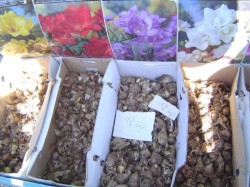 The Feira de Velharias is located on Praça Velha, or the old square. This fun flea market has a bit of everything, from stamps, coins and books to antique watches, radios and embroidery pieces, sold by private individuals and antique dealers.
It lasts the full day, from early morning until late afternoon, providing plenty of time to fit it in amongst your other sightseeing in Coimbra. The Feira de Velharias takes place only one Saturday per month however, so do check with the tourist office for up-to-date information and dates.
The Feira dos 7 e dos 23 is another market, this one based on the banks of the River Mondego. As its name Feira dos 7 e dos 23 would suggest, it takes place twice each month, on the 7th and the 23rd. This is a broad market selling everything from clothing and fruit and vegetables to trees, plants for cultivation and animals, as well as food and drink, fresh farm produce and much, much more.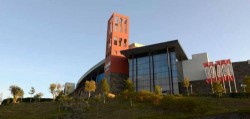 There are several malls in Coimbra to satisfy your more mainstream needs. The largest is the Forum Coimbra, based in the downtown area, which offers a wide range of shops, leisure facilities and eateries.
There is a crazy bowling and Zon Lusomundo cinema and leisure complex, popular with children and teens, especially during the off season months and throughout the year at weekends.
Forum Coimbra also boasts a hypermarket, travel agencies, banks, pharmacy and other options, along with many high street fashion names and several fast food outlets.
Coimbra Shopping is based a little further out of town, in the Vale das Flores area. This mall houses 64 shops distributed over two floors including jewellers, toy shops, fashion and accessories stores, book shops, homeware shops and white goods stores.
Coimbra Shopping also offers a hypermarket and several restaurants, cafés and bars. This is a good choice if you are travelling in Coimbra with a car, as it is easy to get to and offers ample parking for visitors.