Travelling with children in Coimbra is easy and there is plenty to keep them occupied with, no matter their ages. Coimbra is one of Portugal's oldest cities and, as such, has many small, narrow streets which are no longer suitable for modern day traffic.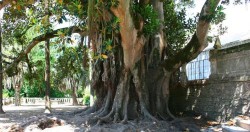 The result is that many of the streets are pedestrianised, enabling families to explore to their hearts' content, without the worry of having an encounter with a bus, car or motorbike.
Coimbra is something of a walking museum in its own right, with many ancient churches and monuments, and simply walking around and talking to your children about the city's background is a fascinating way for them to learn without even realising that they're doing so!
The narrow streets open out into wide, sunny squares with plenty of cafés and eateries to choose from to pass the time and let the children stretch their legs, and there are also many green spaces to keep them close to nature.
One such space is the Botanical Garden, one of the most important of its kind in the world. The Botanical Garden is located right in the heart of downtown Coimbra, a hidden paradise of foliage and birdsong that is sure to delight young and old.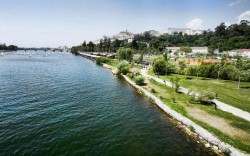 Parque Verde do Mondego, a beautiful tree-lined riverside walk that hugs the banks of the Mondego River, is another green space worth exploring. The Parque Verde do Mondego is the ideal place to while away a morning, an afternoon or an entire day, admiring the Ponte Pedro e Ines footbridge, playing amongst the trees, eating an ice cream in the café or simply relaxing in the shade and watching the world go by.
Children in Coimbra will delight in taking to the waters of the Mondego River. Head to the Basofias boat renting service to board a cruise along the waters and admire the views of this ancient city from another perspective.
This is a lovely opportunity to spend some fun time with the children and will provide some excellent photo opportunities to remind you all of your stay in Coimbra, Portugal. Cruises operate daily in the afternoons all year round, with early evening cruises also available during high season.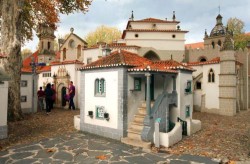 Back on dry land, whether or not you are travelling with children in Coimbra, it would be hard not to enjoy a trip to the city's famous theme park, Portugal dos Pequenitos. Portugal dos Pequenitos dates back nearly three quarters of a century, and is now as much of a historical monument in its own right as many of the buildings it recreates so faithfully in miniature form.
It is essentially a miniature world full of scaled-down models of some of the most famous national and international monuments and buildings that sum up Portugal's history and culture, and its influences on the worldwide stage.
Different sections focus on the Portuguese language and the different regions in which it is spoken, the islands, the new world, Lisbon and, of course, Coimbra, with its ancient university complex. Don't leave without visiting the museums, with their faithful reproductions of costume, maritime equipment, and furniture.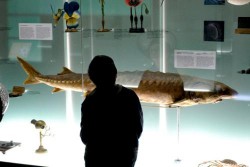 There are several activities in Coimbra for children which will appeal in particular to budding scientists. The Science Museum is located in Coimbra's university complex and is a two-part project to bring together the important collections from the university's faculties of Physics, Natural History, Astronomy and Geophysics.
The centrepiece of the Science Museum's offering is a permanent exhibition called the "Secrets of Light and Matter", aimed at examining how our understanding and knowledge of light and matter has been interlinked with scientific development over the course of the past four centuries. It offers many interactive exhibits that will appeal to young and old, regardless of their level of experience in science and education.
Other activities in Coimbra for children who are interested in the sciences can be found at the Exploratorio. This is a place where children and their parents can play interactive games, learning and discovering through play. All the activities have a scientific basis and a wide programme of special activities is planned throughout the main holiday periods, particularly during the summer.
The Exploratorio is based on the original Exploratorium de San Francisco, California, which was created in 1969 by Frank Oppenheimer and aims to recreate its focus and popularity to the benefit of the children of Coimbra and those who come to visit.