Coimbra's Science Museum, or Museu da Ciencia da Universidade de Coimbra, is located in the heart of the famous university complex in Coimbra, Portugal. It is a relatively new project, having been inaugurated in 2006, with a second stage to its development yet to be completed.
The Science Museum project was designed to bring together the historical scientific collections of several different units from within the university, encompassing collections from the former physics museum, natural history museum, astronomical observatory and geophysical institute.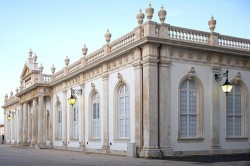 The scientific collections housed in the museum are amongst the oldest and most important in the whole of Portugal, with many dating back some two centuries to the period of reform, which established the basis for modern scientific research and teaching in Portugal.
As a two-part project, the Science Museum as it is today consists of the Laboratorio Chimico, with the second part due for inauguration some time in the future when a major architectural project has been completed.
Indeed, the Laboratorio Chimico itself is a feat of architectural design and engineering and makes for an impressive sight before visitors have even stepped through the threshold. The project was undertaken by architects Joao Mendes Ribeiro, Carlos Antunes and Desiree Pedro and the team was recently awarded the Diogo de Castilho Architectural Award for its work.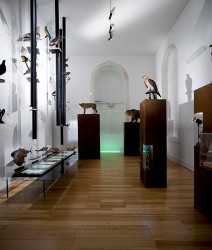 The centrepiece of Coimbra's Science Museum is the permanent exhibition, entitled "Secrets of Light and Matter". It presents a number of scientific objects and instruments belonging to different faculties and collections of the university to explore light and matter.
It examines how our understanding and knowledge of light and matter is interlinked with scientific development over the course of the past four centuries. It offers many interactive exhibits that will appeal to young and old, regardless of their level of experience in science and education.
For keen chemists, head to the Great Chemistry Laboratory. One of the oldest laboratories in the world, the Chemistry Laboratory is a treasure trove of specialised equipment from throughout the ages.
The Chemistry Laboratory exhibitions provide an understanding of the work of Antoine Lavoisier, as well as of biologists such as Charles Darwin, and present authentic recreations of some of the great chemical experiments carried out during the 1700 and 1800s.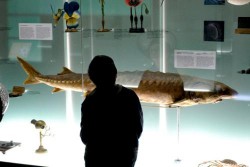 Other collections and exhibition areas include various sections on light: light and matter; light; and sunlight — plus fascinating sections on the solar system and colour and pigments. The latter examines how we have produced and used colour through the ages to "brighten our account of the world".
It demonstrates how the first dyes were produced and how pigments were extracted from plants and minerals in order to achieve this. The history of writing also takes centre stage with an examination of how the Egyptians and Chinese invented writing ink and how ink and writing evolved and developed through ages, taking in the Middle Ages, Medieval Period and bringing us right to the present day.