Touring Portugal is like taking a voyage of discovery through delightful flavours, fresh ingredients and superb cooking, all washed down with some of the most delicious wines grown anywhere in Europe, but mainly in Portuguese vineyards.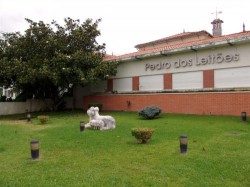 Coimbra is no exception, and the restaurants here specialise in recreating the very best of Portuguese gastronomy from the far corners of the country. Whether you are in search of freshly baked cakes and patisserie, baked salt cod or roast suckling pig, you will not be disappointed.
You will be spoilt for choice when choosing where to eat during your stay, but to help you along your way we have created a Tour of Tastes to guide you along the way. This gastronomy tour demands a full day, a well-stocked wallet, a hearty appetite and very loose clothing indeed.
Your day begins with breakfast at the Café Santa Cruz. Located right in the heart of the city, on Praça 8 de Maio, the Café Santa Cruz is something of an institution in the city. Occupying a former church, it offers excellent coffee, sandwiches and pastries to the backdrop of high vaulted ceilings, stone arches, stained-glass windows, delicate carvings, and large expanses of marble.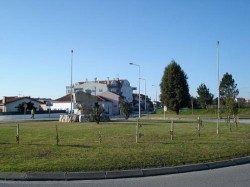 Café Santa Cruz has been a meeting place for intellectuals, artists and academics for nearly a century and is the perfect place to get your taste buds flowing ready for a day of gastronomy and sightseeing. Opt for an outdoor table during the summer months, with a bird's eye view of the Santa Cruz Church, which sits in the middle of the square.
There is plenty of time to explore the church and the delightful buildings that line the winding streets of the local area before you head out of the city for lunch.
Lunch offers two options, both rather at different ends of the budget spectrum but equally spectacular in their own right. Option One is a trip to Mealhada, less than half an hour from the city, to sample its famous suckling pig.
Suckling pig is hugely popular all over Portugal and indeed in Spain, too, but it is Mealhada that dares to call it its own — and with good reason. Pigs have been farmed in Mealhada for centuries, grazing on the oak acorns that line the forest floor, providing a distinct flavour to the meat that is specific to the region.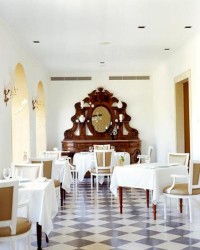 The town is packed to the rafters with restaurants selling the delicacy, but it is Pedro dos Leitoes that is the original and best. Here, piglets are stuffed with garlic, lard, salt and pepper, skewered and cooked in brick ovens fired with a mixture of wood and eucalyptus bark.
The food is simple but utterly melt in the mouth, served with nothing more than fried potatoes, a simple salad and a pot of sardine spread. At prices of around 80 euros for four with a bottle of local red, Pedro dos Leitoes offers high quality dining at highly affordable prices.
Also out of town, but at the other end of the spectrum, we have the Arcadas da Capela, a Michelin-starred dining room situated in the luxurious Quinta das Lagrimas pousada. Quinta das Lagrimas is based in a former nobleman's Palace in the hills above Coimbra and the Arcadas da Capela restaurant occupies the former stables, now unrecognisable with exquisite décor, huge windows and a sweeping terrace on which to dine whilst admiring the views across the landscaped gardens.
The food is modern but with an international twist in a "cozinha de Mercado" style — selecting the best, freshest produce daily from the market and using it to create meals of excellence. An a la carte menu operates in the evening, but if you choose to come for lunch it is possible to enjoy a three course meal for around 20 euros, excluding wine, making it an affordable and memorable option.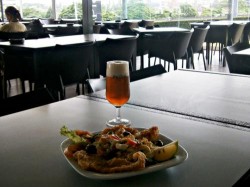 Back in Coimbra, with your appetite sated, why not head to Praxis to sample another of the city's specialities — not food this time but home-brewed beer. Praxis is Coimbra's leading brewery and is something of a well-kept secret, aided by its position slightly outside town.
Praxis offers a covered and heated terrace, as well as an inside bar and dining room, separated from the huge fermenting capsules and brewing paraphernalia by large glass windows, which provide an insight into this art and science. Light beer, dark beer, pilsner — whatever your tipple you won't be disappointed. Praxis has earned its outstanding reputation for a reason.
And if you do feel your appetite return after a drink or two, sandwiches, steaks or tapas for sharing all make the perfect accompaniment to your beer sampling and the perfect end to your tour of tastes in Coimbra, Portugal.