Coimbra, Portugal, is one of the most interesting, attractive and historically important cities in the country. Its history may be long, but its credentials are equally extensive — it was declared the capital city of the new Kingdom of Portugal in the 12th century.
Also, it is home to the oldest university in Europe and it was a thriving economic and administrative centre long beforehand, in the times when the Roman Empire reined supreme on the Iberian Peninsula.
There are so many things to do in Coimbra, Portugal, it pays to plan your time well in order to get the most from your stay. If just one day in Coimbra is all you have, head straight to the upper old town to explore the narrow streets and impressive buildings of the university faculties.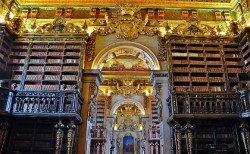 Here you can explore the Biblioteca Joanina, one of the most important university libraries in the world, check out the Science Museum, take a peek into the Grand Hall, or simply immerse yourself in the atmosphere of one of the world's greatest seats of learning.
If you plan your time well, one day in Coimbra should also allow for a trip to the Old Cathedral and a stop in the Praça 8 de Maio to watch the world go by and admire the Santa Cruz Church.
If you are fortunate enough to be staying for longer, there are plenty more things to do in Coimbra to keep you entertained. Eating and drinking play a major role in day-to-day life in the city and there is a multitude of restaurants to be discovered.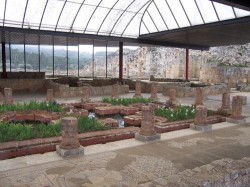 Work up an appetite sightseeing, taking in the city's museums or exploring the Roman settlement of Conimbriga, and when you're done head to one of the shopping areas to buy some mementos of your trip.
Shopping in Coimbra is diverse and enjoyable and you can find everything you need from artisan pieces, such as ceramics and pottery, to high-end brands and high street names. Shopping in Coimbra is spread between stalls and shops clustered around the streets of the city centre and in larger malls, both located in the centre and on the outskirts.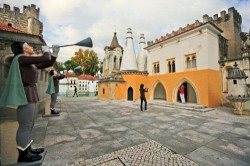 If you are travelling with children in Coimbra, there is plenty to keep the little ones entertained with. A visit to Portugal dos Pequenitos is a must and there are many parks and picnic areas dotted around the centre, perfect for keeping children in Coimbra occupied from morning to night.
Nightlife in Coimbra is as lively as you would expect from a university city. Whatever your choice, a quiet meal for two or the chance to dance the night away, you can be sure that nightlife in Coimbra will deliver.
No matter when you visit, Coimbra, Portugal, has plenty to please. Come and discover for yourself — the adventure is here.
Read More...