Braga, Portugal, is one of the most unique and enticing cities to visit. It is Portugal's oldest city and is rich in cultural heritage, a veritable museum in its own right thanks to its ancient Roman, Gothic and Baroque architecture, beautiful churches, exotic palaces and landscaped parks and gardens.
Simply wandering through the street is a feast for the senses and will keep many a visitor entertained for days on end. Nevertheless, there are many things to do in Braga and they are all at your disposal.
One day in Braga is not enough for most visitors, though of course one day in Braga is better than no time at all, so don't miss the opportunity if a day is all you can spare.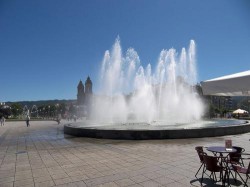 Admire the architecture, head for the Praça da Republica to enjoy a snack or drink to the accompaniment of the locals' chatter and a variety of street entertainers, and take in the imposing cathedral.
If you are fortunate to be staying for longer, there are plenty more things to do in Braga to keep you entertained. Eating and drinking play a major role in day-to-day life in the city and there are a multitude of restaurants to be discovered, each showcasing some of the best Minho gastronomy.
Work up an appetite sightseeing and taking in the city's museums, or head to one of the shopping areas to buy some mementos of your trip. Shopping in Braga is diverse and enjoyable, and you can find everything you need from artisan pieces, such as lacework and linen or basketware, to high-end brands and high street names.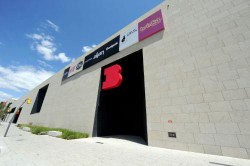 Shopping in Braga is spread between stalls and shops clustered around the streets of the city centre and in larger malls, both centrally located and on the outskirts.
If you are travelling with children in Braga, there is plenty to keep the little ones entertained. A bicycle tour is the perfect way of exploring with children in Braga, covering maximum ground without the grumbles of tired legs, and all in the company of a friendly tour guide with extensive knowledge of the local area.
There are many parks and picnic areas, perfect for stretching little legs, and a whole raft of leisure activities in the mall areas and further afield.
No matter when you visit, Braga, Portugal has plenty to please. Come and discover for yourself — your adventure awaits.