The Minho region is famed for its culinary tradition and Braga is bursting with restaurants showcasing some of the very best Minho dishes. De Bouro Restaurant is located in the heart of Braga's historic centre and specialises in serving regional specialities from the local area and further afield, from the far corners of Portugal.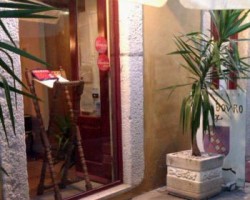 The décor is modern, clean and elegantly furnished, and the dining room is spacious while retaining an air of cosy informality. All in all, De Bouro Restaurant is the place to go to if you are willing to take on a full epicurean journey in Braga, Portugal.
The De Bouro Restaurant seats just 44 diners for lunch and dinner and is open six days a week, from Monday to Saturday.
Reservations are advisable as this is a popular Braga establishment, drawing crowds from all over Portugal and beyond, especially during the high season. Parking is easy in front of the restaurant, however, so it is a good choice whether you are arriving on foot, by car or by public transport.
With an average price per head of 20 Euros, prices are relatively modest given the quality of the food on offer at the De Bouro Restaurant. House specialities include fish dishes such as cod au gratin with prawns, "caldeirada" (traditional fish stew), seafood rice with prawns and all manner of freshly caught fish.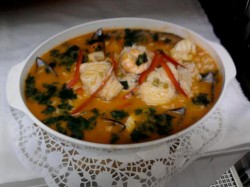 For meat lovers, the duck confit with sweet and sour sauce and pureed apple is a revelation, and the various steaks just melt in the mouth. With a wide choice of starters and desserts to tempt even the smallest of appetites, it is easy to remember why Portugal has earned such a reputation for its gastronomy in recent years.
The dining experience as Braga's De Bouro Restaurant is enhanced by the friendly yet understated waiting staff and a wide selection of wines offered by a knowledgeable maître d'.

This is an excellent all-round restaurant, a popular choice for business lunches, celebrating family occasions or simply enjoying a romantic meal for two. Opening hours are until 11pm Monday to Saturday. All major credit cards are accepted.
De Bouro Restaurant
Rua Santo Antonio das Travessas 30-32
4700-040 Braga
Portugal
Tel: +351 253 261 609
Email: info@debouro.com
www.debouro.com