Facilities for shopping in Braga are excellent, whether you are in search of artisan specialities or high-street names. The entire city is a veritable treasure trove of market stalls, independent artisan shops, small and large fashion labels and several malls of varying size, which cater for every requirement.
Braga is well-known all over Portugal for its handicrafts. The most famous artisan items to come out of the city are undoubtedly the "cavaquinhos", or small guitars, which are made from forged iron and are designed to replicate ancient instruments that were used by the Bracarense forebears in times gone by.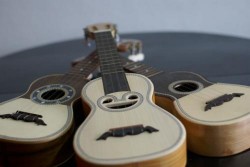 Much like other areas of Portugal, linen, embroidery and basket weaving in wicker are also popular traditional crafts throughout the Minho region, along with jewellery, "farricoco" wooden miniatures, which come into their own during Holy Week, and dolls of all sizes wearing regional clothing.
Amongst the most popular artisan shops are Domingos Machado, situated on Lugar de Linhares in Tebosa, which specialises in cavaquinhos and other instruments, and O Tear Tradicoes, located on Lugar de Sao Paulo 15, which is the go-to place for tablecloths, bedspreads, linen curtains and a collection of embroidery from the local area and representing other regions from throughout Portugal.
For a taste of the "real" Portugal, try heading for the Mercado Municipal. Located in the Praca do Comercio to the north of the city centre, the Mercado Municipal is open from 8am to 3pm Monday to Friday, and from 6am to 1pm on Saturday.
This is the perfect place for meandering through the stalls, taking in the smells, sights and flavours of traditional Braga. Here you will find everything from Minho gastronomic specialities to regional costumes and embroidery.
The tourist office is another popular place for buying regional gifts and specialities. Here at the tourist office you will find a well-stocked gift shop area with pottery and ceramics, wood carvings, lines and embroidery as well as the obligatory maps, guide books and postcards.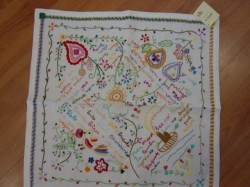 If you are prepared to head a little way out of town, the textile factory, which transforms flax into linens, is well worth a visit. Here, there is a factory outlet which offers a wide selection of quality linens at factory prices. To find the textile factory head for Prado to the north of the city and stop at the hamlet of Sao Paio Merelim where you will see the signs to the Edgar Duarte Abreu factory.
If you are spending a fair amount of time in Braga or travelling throughout Portugal, you may want to find yourself an English-language bookshop, and Centesima Pagina has the answer. This is a relatively new shop catering not just for English speakers but for visitors from all over the world, with a wide range of titles in many languages and a friendly backyard café which makes a popular congregating place for visitors, students and locals alike. Centesima Pagina is located on Avenida Central 118 and opens from 9am to 7.30 pm Monday to Saturday.
Shopping in Braga is as much centred on shopping malls as it is on individual stores. There are several malls of different sizes located throughout the city. The largest is Braga Parque Shopping, located at Quinta dos Congregados in the Sao Vitor area of Braga. Open for shopping from 10am to 11pm, and up to midnight at weekends, this is a popular destination for visitors and locals, especially on cool or rainy days.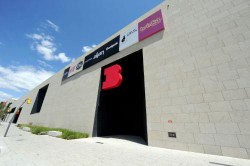 Braga Parque Shopping houses a cinema, restaurants, high-street shopping names and an arts space. Familiar names include Accessorize, Aldo, Lacoste, Game, Body Shop, Timberland, Tommy Hilfiger, Levis, Gant, Fnac and well-known Iberian brands, Cortefiel and Calzedonia.
There are a number of independent stores to be found in the centre, as well as ad hoc promotional stands selling a variety of traditional and contemporary wares. A hypermarket completes the offering, enabling shoppers to find everything thing they need, all under one roof.
Further mall-style shopping can be found at Braga Shopping on Avenida Central, 33 and at Braga Retail Center. Braga Shopping focuses more on high street brands, while Braga Retail Center has fewer retail units but boasts some larger stores including the popular "Casa" interior décor shop, Maxmat and Max Garden for home and garden supplies, and SportZone, a large sports clothing and equipment retailer.
Shopping in Braga is a satisfying and enjoyable way of sampling another side of every day life in northern Portugal, with the added benefit of finding some delightful mementos of your stay in Braga.