Braga is a melting pot of ages, cultures and nationalities, with a large permanent population, many students and thousands of visitors passing through its ancient streets every year. There is much to do here and nightlife in Braga is as varied and diverse as the people that pass through its streets by day.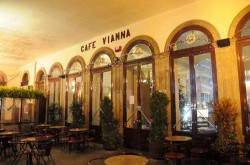 In many ways, Braga is a typical university city and, as such, offers plenty of entertainment at low cost for those living or travelling on a budget. Bars, cafés and dance clubs are the order of the day for the youngsters and the young at heart, while there are plenty of restaurants, theatre shows and leisure activities to keep the masses entertained. Whatever you are looking for from Braga nightlife, Portugal's oldest city is unlikely to disappoint.
Start your evening out in Braga by heading to the Praça da Republica, also known as the Vianna. This is the city's central square and is a popular meeting place for groups as well as for young families whose children can play to their heart's content safely on the pedestrianized square as their parents enjoy dinner or a drink in the open air on a warm summer's evening.
Café Vianna is a favourite meeting place. Open from 7am to 2am Monday to Saturday, and from 9am until midnight on Sundays, Café Vianna is the oldest bar in the square, serving drinks and snacks to locals and visitors alike from dawn until dusk — and halfway back to dawn again. Café Brasileira is another option with a similar ambience and plenty of character, also located on the Praça da Republica.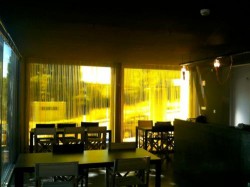 If cocktails are your thing, head from the Vianna onto the area around the Cathedral. The Cathedral is located in a prime location, in the heart of the city centre, and is surrounded by attractive architecture and several interesting bars, including Deslize, a popular cocktail bar where you can enjoy watching your favourites mixed by pros. Alternatively, head to Insolito, also close to the Cathedral. Both Insolito and Deslize are popular with a young, with-it crowd in search of good music, tasty snacks and a healthy dose of people watching.
Thanks to Braga's large student population, there are plenty of late night bars and dance clubs. These cater for all musical tastes and a variety of budgets, too. Discoteca Populum is a popular club located on the Campo da Vinha (4700-312 Braga), as is Biba Ofir, located in the Complexo Bib'Ofir – Fao.
Both are open from 10pm until late (around 5am), giving you plenty of time to give your dancing feet a decent workout. Discoteca Populum is relatively mainstream, while Biba Ofir often plays host to well-known DJs and has a tie-up with the famous Pacha nightclub from Ibiza.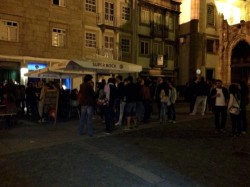 Lagars is another dance option. Opened in 1982, Lagars was one of the city's first modern dance clubs and was an instant hit with the youngsters studying at the city's university. It has expanded over the years since its inauguration to include new spaces to accommodate the varied DJs, live bands and major names that flock to play within its famous walls.
These days, it is split into three distinct sections, each of which boasts its own speciality — commercial music, house music and a Latin dance room. Lagars has to be visited to appreciate its size, as its exterior parking is available for over 1000 cars and the capacity inside is far larger still.
This is something of an institution in the city and is well worth a visit if you are in Braga, Portugal, for a night or more. Doors open at midnight and closing time is an impressive 8am; however, a trip to Lagars isn't for the faint hearted! Open Fridays, Saturdays and nights before public holidays.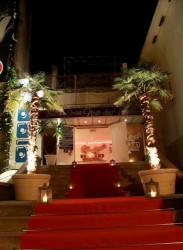 For those looking to spend their evenings in Braga in slightly more sedate style, there are many restaurants to enjoy. The food of the Minho region is showcased to perfection in the city, with many specialities to choose from such as baked cod, goat and duck dishes.
Eat early or late to fit in a trip to the cinema or a performance at the theatre around your meal. Theatro Circo is the place for live performances. A newly renovated theatre located in Avenida da Liberdade, Theatro Circo has quickly taken centre stage in Braga culture and nightlife.
Cinemas are located at Braga Parque and BragaShopping. Braga Parque is a large mall located on the outskirts of the city, while BragaShopping is situated close to the centre. Look out for films shown in original version to benefit from an English language soundtrack with Portuguese subtitles.