Located right in the heart of the historic city of Braga, Portugal, lies the Biscainhos Palace and Museum. This beautiful Baroque palace was built in the late 16th or early 17th century and further enhanced over the following hundred years and beyond, resulting in one of Portugal's most attractive examples of period architecture.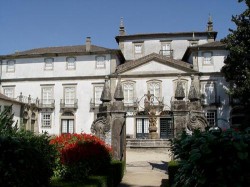 The dominant style is Baroque, famous for its ornate designs and intricate plasterwork, and the Palace and Museum dos Biscainhos is full of such details, along with a wide variety of paintings and other artworks from this period. The house was originally built as a manor house for Portuguese aristocracy and remained in the same family for some 300 years before being purchased by the state in 1963.
The buildings were reopened to the public as the Biscainhos Palace and Museum in 1978 following a period of reorganisation and renovation, and have proved a popular sightseeing destination for visitors to Braga and the outlying areas ever since.
The Palace provides a unique insight into the life of Portugal's nobility during the period of its private ownership. Exhibits include furniture from across the country and further afield in Europe and the colonies, as well as porcelain, carpets from Arraiolos, pottery, glassware and silverware from throughout Portugal, and clocks, watches and textiles.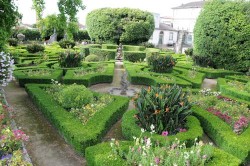 For those with an appreciation for design and architecture, the very buildings themselves offer plenty to interest and delight their visitors. Sumptuous fabrics, ornate Baroque plasterwork and glazed tile panels in traditional "azulejos" ceramic tiles abound.
The Palace and Museum are perfect for sightseeing at any time of the year. The sheltered interior provides the ideal refuge on wetter days during the winter months, while the exotic gardens are a major draw when the plants are in full bloom in spring and early summer.
Indeed, for those with an interest in horticulture and all things green, the gardens are a must-see destination on your trip to Braga. The elegant interior rooms of the Palace open out onto breathtaking sculptured greenery, landscaped to perfection and dotted throughout with fountains, statues and exotic plants.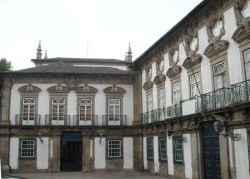 Fully walled in the style of a 16th-century fortress, with buttresses and sentries, the gardens are built at three levels and boast a variety of species of interest, including the Liriodendron tulipifera, or tulip tree, which dates back to the initial plantation.
The Biscainhos Palace and Museum is located on the Rua dos Biscainhos in central Braga and is easy accessed on foot, by car or by local bus, depending on where you are staying. Entry charges at the time of writing are 2 euros and opening hours are from 10am to 12.15pm and from 2pm to 5.30pm daily, with the last admission permitted 30 minutes before closing.
Note that the buildings are closed on certain bank holidays, so do check before you travel. For more information call +351 253 204 650.