Shopping in Aveiro, Portugal, may not be the first thing on your agenda when you arrive in the city, but do be sure to leave yourself some time to explore the boutiques and stores in this delightful historical marine city, and to explore some of the porcelain and handicraft outlets on the outskirts of town.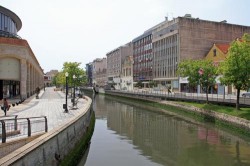 The main shopping area in Aveiro lies around the main boulevard which runs through the centre of town, the Avenida Dr Lourenço Peixinho. Here there is a wide variety of boutiques, gift shops, speciality food and drink stores and several household names.
A few decades back, shopping in Aveiro was rather limited and very conservative, but that has changed since the establishment of its university and its re-emergence as a popular tourist destination for those looking for an alternative to the crowded beaches of the Algarve or the hustle and bustle of Lisbon or Porto. Now, there is a plethora of quirky stores, providing a creative yet business-led outlet for the many talented locals who have grown up or settled in Aveiro.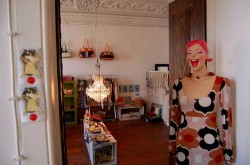 Mercado Negro is a melting pot for such outlets and is a must-see for anyone looking for original clothing or accessories, craftworks, ceramics and a whole range of other mementos of their trip to west-central Portugal.
Mercado Negro is located on Rua Joao Mendonça, on the banks of the main canal that runs through town, and occupies the second floor of a huge town house at number 17. The building dates back to the nineteenth century and has been completed restored to serve as a retail and cultural centre, operating on a non-profit basis.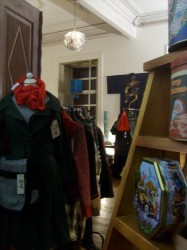 Look out for Mao Mao, the quirky clothing and accessories store, Miyabi, another popular boutique, the Wah Wah record store, Pin Up, which specialises in recycled clothing and accessories, and Ekphrasis, a book store which is packed to the rafters with second-hand books covering every subject under the sun.
Back in the open air, Doce Pimenta, which means Sweet Pepper in English, is well worth a visit. Doce Pimenta is owned by Gabriel Vieira and was the first speciality food shop in the city. His collection of herbs, spices and foods from the far corners of Portugal — and further afield in Brazil, Italy and France — is legendary and shoppers flock from far and wide to stock up on their favourite imported delicacies.
Following the food trail, the Mercado do Peixe, or Fish Market, is a must-see attraction while you are in Aveiro, regardless of whether or not you intend to actually buy any fish. The original market opened in 1904 but was replaced in recent years by an attractive glass structure from which shoppers can admire the views out over the canals while selecting their catch of the day.
Away from the fish market, a rather more mainstream shopping experience is available at Forum Aveiro, on the Rua Batalhao de Cacadores. Home to 86 stores, Forum Aveiro offers everything from clothes, accessories, shoes and jewellery to books, gifts, glasses and sports equipment, with plenty more to choose from in between. The mall is the ideal spot to head for on a rainy day — beware, of course, of the fact that some areas of this shopping mall don't feature a roof — offering a children's play area, cinema complex, on-site Wi-Fi accessibility and a selection of restaurants.
Your shopping in Aveiro is not complete without a trip out of the city centre to nearby Ilhavo, to explore the Porcelain factory of Vista Alegre. This is the most famous and arguably the best quality porcelain brand in Portugal and the factory provides a unique insight into the history, manufacturing and creative processes behind these distinctive pieces of ceramic art.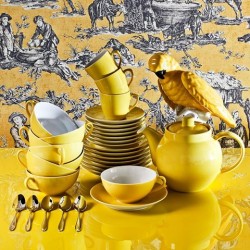 A tour of the factory is a must, as the collection includes some of the earliest works to have been produced, along with a series of examples spanning almost 200 years of production, through to the present day. There is a gift shop located on site which is the perfect place for buying good value and highly attractive mementos of your time in Aveiro.
For those with an eye for a bargain, visit the factory outlet store, which is also located on the Vista Alegre site, where there is a wide selection of pieces from discontinued lines and seconds to choose from.
A similar outlet can be found at the nearby O Buraco factory, at Mercado Manuel Firmino, for those in search of porcelain and pottery. O Buraco is another local brand which is well known not just locally for its fine porcelain.