Alvor lies to the west of the Algarve and makes the ideal base from which to explore all that this lovely area of Portugal has to offer.
Set right at the mouth of the Alvor estuary, with the Atlantic Ocean to one side and a freshwater lagoon to the other, there are many things to do in Alvor, with plenty of exploring to be done on your doorstep or just relaxing in the beach.
Beaches in Alvor are amongst some of the best on the Algarve, a combination of wide stretches of golden sand and cosy secluded coves, flanked by towering cliffs and organic rock formations that rise vertically from the turquoise waters. There are several very picturesque beaches in Alvor and the surrounding area, many of which are described in more detail throughout this site.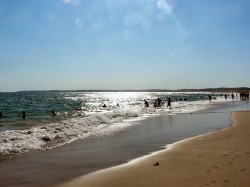 Away from the beach there are many fun and exciting things to do in Alvor, from exploring the delightful harbour, where the colourful fishing and leisure boats bob in rhythmically in the water, to the winding streets that reach away from the sea, lined with fishermen's cottages, quirky shops and some lovely Manueline churches.
There are plenty of Restaurants in Alvor offering a great deal of variety if you know where to look. Here we have collected together some of the best to suit a range of budgets, from harbour-front fish restaurants serving lobster, monk fish and king prawn specialities to hidden gems in unlikely places, offering a range of beautifully prepared traditional Portuguese and modern European offerings, with some lovely sea views to match. Whatever your tastes, restaurants in Alvor are sure to please.


Alvor, Portugal is well placed for exploring the surrounding area. Here we bring you a handy guide to some of the best day trips you can make from the city, from canoeing trips through the wetlands of the lagoon and up into the unique ecosystem of the river Alvor to museums, shops, galleries and of course some of the best beaches in Europe.
And what better way to relax and reminisce over your long day of adventures than over a drink at one of Alvor's nightspots. Nightlife in Alvor is relaxed, diverse and has something for everyone. Here we provide you with a guide to the best places, whether you want to eat, drink or dance.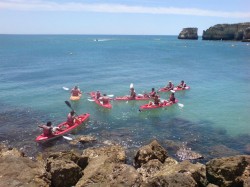 From harbour-front bars and quiet cafés to sophisticated terraces with breath-taking sea views. Whatever you are looking for from your beach holiday, consider Alvor, Portugal as this year's star choice.