Alvor, Portugal, is a small former fishing village located in Portimão, in the southern region of the country. The nice, warm weather is a magnet for travellers all over the world that seek an idyllic and peaceful destination to spend their holiday.
Book with your children in mind
First and foremost, make sure you book a hotel or arrange for a good deal on accommodations that are children-friendly and are prepared to provide your kids a great and fun time while you get some rest or engage in family activities together. The Dunas Apartments and Alvorférias are both a great choice when travelling to Alvor with children, since they are located right in city centre and are well-adapted to provide a number of different activities for children in Alvor.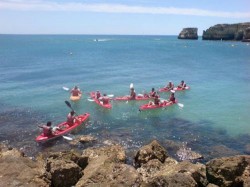 Alvor Boat Trips
From the Ria de Alvor to the beautiful beaches and caves, Alvor is an open invitation for discovering natural, breathtaking sights. If you are interested in exploring Alvor's coastline, taking a boat trip is the way to go.
The eco-friendly coastal cruises will show you the best of Alvor, Lagos and Portimão, along with a great service and other amenities, like fishing and watching the sunset plunging on the water, that will not let your forget this trip. Also, lifejackets are provided for children and adults, as safety is a priority for the hosts.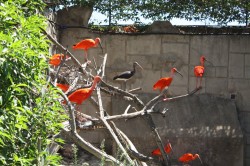 Head up to the Lagos Zoo
When it comes to activities for children in Alvor, one cannot forget the Lagos Zoo, a true magnet for those who are more curious about animals and the wildlife. There are approximately 120 animal species in Lagos Zoo, including monkeys, giant porcupines, tortoises, and tropical birds from afar.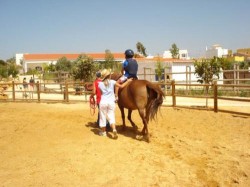 Portimão Pedagogical Farm
Scattered through a 2-hectare area, the Pedagogical Farm in Portimão brings nature and farm animals closer to the city.
If you happen to have the chance to go to Portimão, take your children to this pedagogical farm where there are a number of different activities that will let them discover more about animals like goats, chickens or cows, make their own bread, take care of a vegetable garden, and a lot more.
The entrance is free and it is open from Tuesday to Friday and on weekends. Also, they have special activities for holidays like Easter and summer vacations.
Sliding and splashing
Slide and Splash water park is definitely one of the main attractions for children near Alvor, located in Lagoa, Albufeira, which is easily reachable by car or by bus.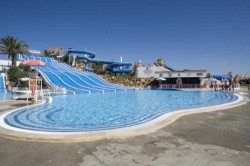 Three of the main rides in the park are the Kamikaze, the Black Hole, and the Bonzai. While the names may seem quite dangerous, the Slide and Splash staff will ensure that all necessary security measures have been put into order, so you can relax by one of the pools or the Jacuzzi, sipping on your favourite cocktail and calmly sunbathing.
The children's area is very well organised and thought-out, with several interactive games and slides to keep them busy and happy, all of which are always properly supervised by a team of trained lifeguards.
There are also several restaurants and kiosks serving a range of food and drinks to suit every taste and budget, as well as an ice-cream parlour to keep the children happy… And the rest of the family, too.
Alvor beaches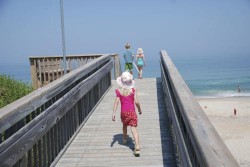 Alvor, located on the southern region of Portugal, Algarve, boasts a delightful coastline that is well worth a visit. Alvor Beach and Beach of the Three Brothers are the closest to the city centre, with rolling sand dunes that lead towards the lagoon formed the Alvor River, which is perfect to indulge in a variety of water sports or bicycle rides across the beach walking pathway.
Alvor beach, on the western end, and Beach of the Three Brothers, on the eastern end, crossover in an immeasurable vastness of golden sand, ideal to spend the afternoon with your family, if you are in Alvor with children.
Family-friendly nightlife
After a long day cruising around the city and engaging in the activities, there is still time for a family night at one of the many children-friendly restaurants and bars in Alvor. The Portuguese people are very laidback when it comes to letting children accompany their parents to restaurants and bars, when on holiday, as long as they are considered appropriate and the environment is welcoming.