Plan your time at the water park well and you should be in for a fun-filled day.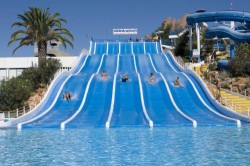 Choose your park carefully. If there are several within reach of your accommodation, decide what is important to you: Adrenalin-pumping slides and rides; a mixed water and theme park; or a day of relaxing sun and water fun.
Be prepared. Apply a good layer of high-factor UV protection and put your swimwear on under your clothes before you leave home to save you time when you arrive at the park. Choose your swimwear carefully to avoid any mishaps! If the park has a web site, plan your trip. Identify the attractions that are most important to you and how and when you will include them in your itinerary.
Arriving early to avoid the crowds and heading for the busiest attractions first is a good strategy.
Most parks have lockers for hire, which are well worth the bother. Here you can store any valuables, a change of clothes, back-up sun cream, mobile phone and anything else you may feel you need to take with you but do not want to carry around or get wet. Take lots of photos to remind you of your day, and consider buying a disposable waterproof camera so you don´t damage your own. Buying one before you arrive at the park is a good idea as it will usually be cheaper.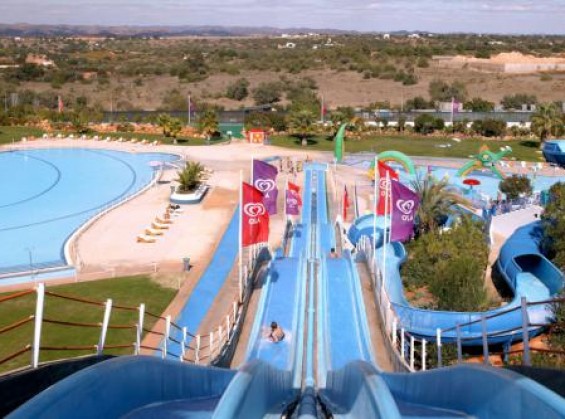 Follow the park safety rules to avoid any problems and if you have children with you, explain to them why they should do the same. It is also worth noting the location of the first aid post just in case. Select and agree a meeting point in case your group gets separated and make sure all members of your party, especially children, know where it is.
It is important to keep hydrated on hot sunny days, especially if you are being particularly active. Check out the park rules regarding refreshments before you arrive and if it is permitted to bring in your own supplies, ensure you have plenty of water, soft drinks and snacks to keep up energy levels. If a park restricts visitors to buying these on site, make sure you take enough money to see you through the day.
To get the best out of a park, do try to get in touch with your inner dare-devil as you will be glad you tried. That said, don´t do anything that you feel is out of your depth and do think of safety first. Follow these simple guidelines and your day at the water park should be a roaring success.