Located some 50km West of Oporto in the historic town of Amarante, Northern Portugal, is the Parque Aquático de Amarante, or Amarante Water Park.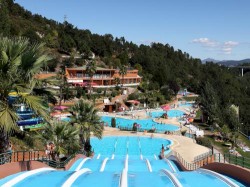 With a capacity of 1200, Parque Aquático de Amarante is open throughout the tourist season from June until mid-September. The park was inaugurated in 1994 and has grown over the past two decades to encompass a range of high-quality installations which are designed to keep the most discerning of clients occupied from dawn until dusk. Entrance rates are competitive, ranging from as little as €4 for off-peak concessions to €15 for an adult at peak times and a visit is well worth the money.
The park is beautifully presented, well-organised and has an excellent reputation for safety and security, with plenty of parking, on-site medical facilities and security system to ensure that families have the peace of mind to fully enjoy their visit.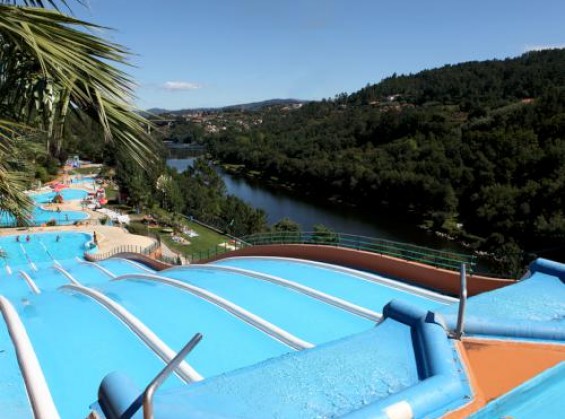 The water installations at the Amarante Water Park cater for daredevils and the more sedate alike. Race your friends down the multiple slides, take a dip down one of the high-speed descents, dive onto the water chute and finish off with a swirl down the curling "snail" ride for good measure. For more fun and relaxation, there are adult and children´s swimming pools as well as "Aqualandia", an aqua play park for younger guests.
An on-site snack bar provides drinks and food to keep up energy levels throughout the day and for those who wish to buy a memento to take away with them at the end of their visit, there is a wide selection available at the park´s gift shop.
Parque Aquático de Amarante is a popular choice for visitors throughout the summer season and is easily accessed by public transport or by car. Plenty of visitor parking is available.
The local town merits a visit in its own right so don´t rush away at the end of your day in the water. Take a stroll over the impressive arched bridge that stretches over the Tâmega river and stop for a refreshing glass of vinho verde, the local wine, at one of the many cafés and restaurants that line its banks.
Finish up with a tour round the museum which is dedicated to one of its former inhabitants, the Cubist artist Amadeo de Souza-Cardoso and your day at the Amarante Water Park will be complete.
Water Park: Parque Aquático de Amarante
Website: Parque Aquático de Amarante
Opening hours
10:30 – 19:00
Price:
Under 4: free
Adults: €15
Opening season:
June 1 – September 18
Location:
Rua do Tâmega, 2245
4600-909, Fregim – Amarante