Considered by many as one of the best places for thoughtful nature trips, Vilamoura is an ideal destination for tourists who need an ultimate escape from the frenzied pace of modern city life. For those who love the outdoors, the town offers plenty of unique opportunities to explore and enjoy scenic views. It does not only bring a relaxing and invigorating nature experience, it also evokes a kind of charm that captures both the imagination and the memory.
Vilamoura has every bit of the picturesque feel. In fact, it has some of the most beautiful ecological landscapes and marine habitat in the whole of Europe, all creating a refreshing adventure and indelible memories for all types of travellers and holiday makers. Whether for romantic getaways, business travels, or family visits, there really is something for everyone to enjoy.
Big Game Fishing Adventures
Sheltering some of Portugal's most splendid sights, Vilamoura Marina is the most preferred destination for enjoying exotic holiday escapades and water sports activities such as sailing and big game fishing. Indeed, the smooth waters remain the biggest attractions of the place.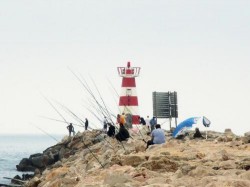 Taking a trip along the Algarve coast by boat offers a ride through waters that is packed with natural charm. For visitors who yearn to experience this unequalled freedom of being on the open water, there are several chartered boat services that can accommodate individual passengers or large groups for scenic cruises.
The Algarve, which lies on the southernmost part of Portugal, is famed for its blue skies, year-round sunshine, and gorgeous beaches of golden sand. But aside from the fine beaches and mild weather, part of the charm is the kaleidoscope of gigantic caves set in dramatic rock formations and cliffs.
There are also small coastal towns and villages to visit and explore. Full day cruises offer the opportunity to get a taste of the natural beauty of the coastline while sipping refreshing cocktails. During the trip, certain stops will be arranged for guests to take in all the lovely sights the place has to offer, have a swim, or enjoy a hearty meal at one of the finest beach clubs. But boat trips do not only offer a wonderful sailing experience, families and fishing enthusiasts can also go on a boat trip for great fishing adventures.
Underwater Diving Escapades
Luxury boats departing from the marina also offers a vast array of terrific sporting activities for all ages. Millions of people, both locals and tourists alike, flock to the marina to indulge in a wet and wild water adventure that delivers fun and a high level of excitement.
Equipped with top class leisure facilities, the place is among the world's best spots for snorkelling and a haven for snorkelling enthusiasts. Those who wish to get a glimpse of the world beneath the waves can hire snorkel gear and enjoy a day in the water at their own pace.
Guests who have never tried diving before can also engage in a unique experience, breathing underwater. Experienced divers welcome families and small groups to join them in scuba diving. Featuring some of the best scuba diving locations, adventurous guests can go diving in the Algarve and enjoy the loveliness of the underwater landscapes and marine life. There are actually organized dives in cautiously chosen sites which include artificial and natural reefs where myriads of marine creatures abound. Expect to see anemones, nudibranchia, moray eels, sponges, groupers, and corals.
Beautiful Sunset Cruises
There is nothing more romantic than watching the orange gleaming sunset off the beautiful coast of Algarve. It is definitely a perfect way for couples to enjoy romantic time being together, and is one of the most enthralling things to do in Vilamoura.
For guests who simply want to spend an evening with their loved ones with the breathtaking sunset in the background, and for couples who are looking to celebrate their honeymoon or anniversary in a truly unforgettable way can charter a yacht for an exclusive sunset cruise.
They can enjoy 2-hour evening cruise, complemented by fine wines, and world class service that offers real luxury. With great deals like this, it is no surprise why sunset cruises are also becoming popular among travellers who are looking for absolute comfort and serious relaxation on board.
Quad Bike Tours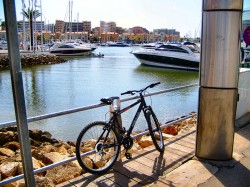 Aside from the wide array of boat tours and water related activities, guests can also take a guided tour to the countryside and other locations untouched by mass tourism. Quad bikes are available for guests age 12 and up.
Quad biking in the Algarve requires no skills in driving as most of the quad bikes here are automatic and very easy to operate. However, safety is one of the top priorities, thus guests are required to wear strong footwear.
Quad biking is not all about speed, it's about exploring the authentic and unique beauty of some of the oldest villages and brilliant terrains.